Kyle Benjamin
Kyle Benjamin enjoys snowboarding and mountain biking, like a typical teenager.
He has a unique hobby, though: Driving racecars. Kyle began driving full-size racecars at just 12 years old, regularly competing with and beating drivers that were often double and sometimes triple his age. It's always been a fast learning experience for him, ever since he took his first laps behind the wheel of a competitive racecar at the age of five.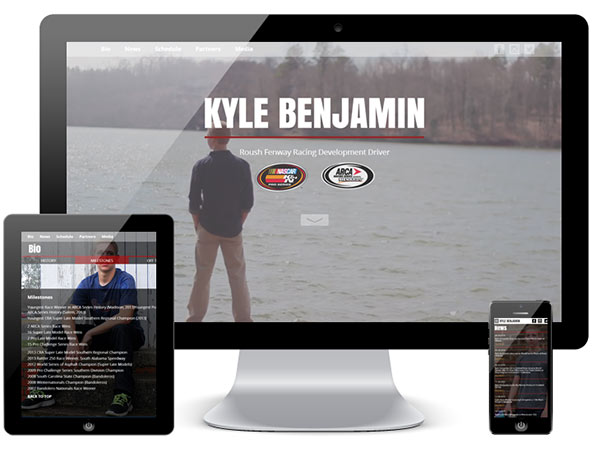 Fast-forward to 2013 where Kyle became the youngest winner in ARCA Series history at Madison International Speedway.
He's now signed to a NASCAR development deal with Roush Fenway Racing.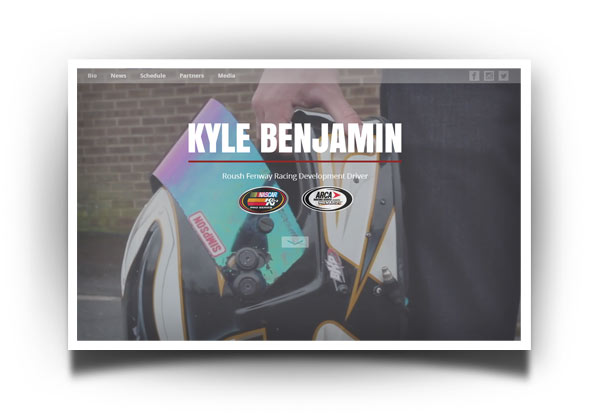 Animink was contacted to create a site as sleek and groundbreaking as Kyle's driving. The result is a responsive site with full motion, full-screen video. Visit the official Kyle Benjamin website.
Contact our award-winning Charlotte web design studio today for your next groundbreaking project.