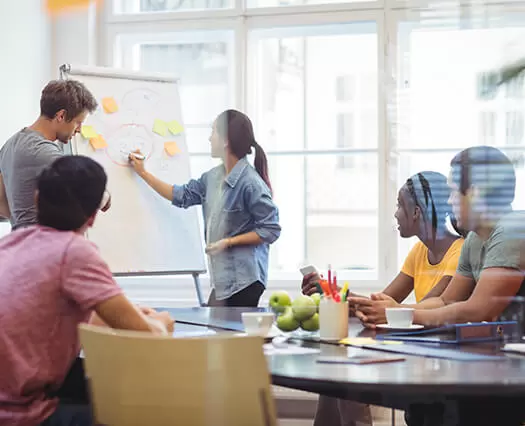 We're A Web Design Company In Charlotte, NC
Grow your business online, reach more customers and increase online visibility with Animink, a website design company in Charlotte, North Carolina. Animink is an award-winning web development team committed to providing exceptional online content and superior customer service.
Customer Satisfaction is our first priority as we seek to offer our clients creative brilliance combined with cutting edge technology. Unhappy with your current developer? Yep, we've heard that before. We are strict about following a systematic approach and best practices to deliver competitive web design services in Charlotte. Our solutions are only as good as our people.
We have the privilege of working with some very dynamic and demanding clients for whom excellence is a religion and an inseparable part of their organization. At Animink we promise to deliver in every sense of the word.
Free SEO Audit
Animink offers a free SEO audit for any North Carolina based business. This audit will include specific details on how more traffic can be driven to your website and more specifically how that traffic can be converted to customers.
Our Clients are Our Focus
At Animink, a Charlotte-based web design company, we prioritize our clients' ideas and objectives above all else. Our commitment is to place our clients at the forefront of our services, ensuring that we provide solutions that bring them closer to achieving their business aspirations.
Proven Track Record
For the past 25 years, Animink has been dedicated to helping clients navigate the digital world. Since its inception in 1998 at the advent of the World Wide Web, our company has been committed to providing exceptional service and support. Our diverse client list includes both businesses that have been with us for a few months, and long-term partners who have relied on our expertise for over two decades.
Honesty and Integrity
At Animink, we approach each client relationship with sincerity and truthfulness. By maintaining consistent communication, we keep our clients informed about their project's progress. We are always forthright and transparent, ensuring that our clients have a clear understanding at all times.
Effective Web Design Solutions
Our web designers in Charlotte employ cutting-edge coding techniques to guarantee website compatibility across various browsers and devices. Additionally, we assess a website's functionality and loading speed to provide visitors with an optimal browsing experience.
Award Winning Design
Our goal is to create exceptional websites for each of our clients. Our skilled team of web designers in Charlotte excels at surpassing client expectations by crafting visually appealing and practical designs. Furthermore, our website designs emphasize your brand's distinct voice and distinctive selling point.
Delivery on Your Schedule
We acknowledge and value your business's timeframes, which is why we work diligently to meet project deadlines and keep your business plan on course. We communicate if a project may require additional time and always avoid taking on extensive projects that we know we cannot complete successfully.
We stand out as a Charlotte web design company, however, our services and experience span a much wider range. We're a strategic partner, a creative resource, a group of passionate people that are constantly pushing the boundaries of what's possible in the digital space. We're working with clients worldwide providing web design in Charlotte and across the entire globe.
I want to thank Animink for its services. You have helped us with numerous projects in the past and have delivered the same constant professionalism with accurate results. We recently had a complicated task at hand and sought your services for analyzing, documenting, and updating a series of Crystal Reports forms. Your team was very thorough with the documentation and the flow of the process was as expected. We are very thankful for your assistance!

Over the past 5 years, Animink has continued to achieve great results for us using Google Ads and their paid search marketing program. We have found their SEO/SEM expertise and services to be highly knowledgeable. I highly recommend this SEO company in Charlotte, NC, to my business friends.

I was overwhelmed with all the amazing business card ideas offered by Animink's team. They took the effort to understand our needs and modify existing designs to come up with something that we love. If you want to design business cards in Charlotte, NC – you should reach out to Animink.

It was awesome working with Animink. We hired them for e-commerce website development last year and they delivered a fully responsive site that has dramatically improved our online sales. It reflects our brand accurately and is very easy to use. Our customers can find the exact product they want and check out quickly and securely.

Glad we chose Animink for our SaaS application development project. They quoted their costs accurately from the beginning and were very clear on their schedule and deliverables, which they met. They kept us constantly informed along the way. Great after sales support, too. Highly recommended!

The creative talent pool of this mobile web design company is impressive. I genuinely admire their fresh creative perspective and out-of-box solutions. All-in-all, just a fantastic team.

This year marks an exhilarating milestone for Animink, Inc. as we toast to 25 years of relentless innovation, extraordinary web design and development...

Read More

In today's rapidly evolving digital landscape, businesses are constantly on the lookout for innovative ways to stay ahead of the curve. Enter Ar...

Read More

In the age of digitalization, where businesses have mere seconds to capture a user's attention, storytelling has emerged as a compelling marketi...

Read More