5 Ways to Define The Target Market For your Brand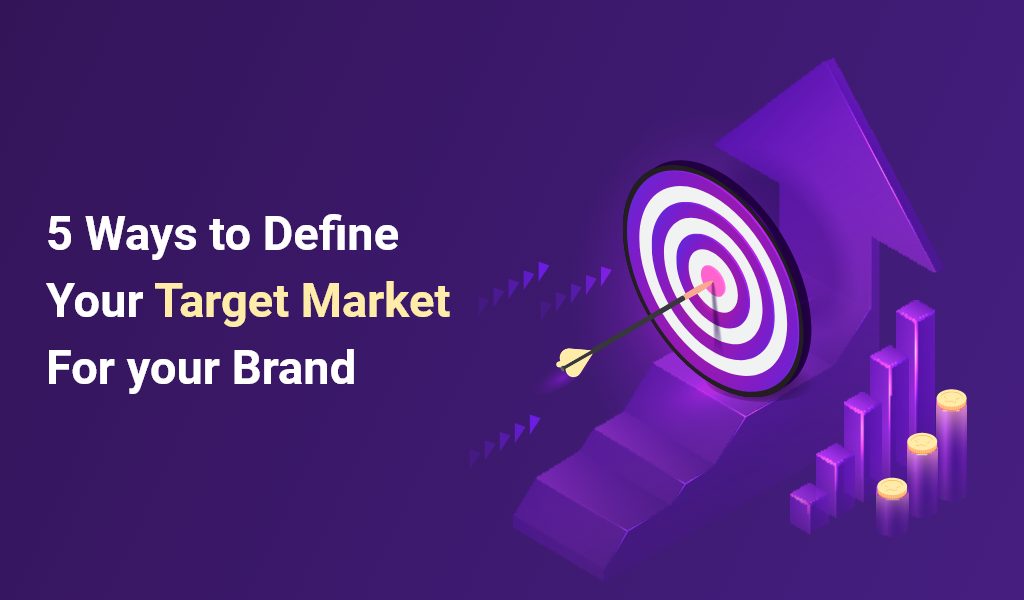 Knowing who your target audience is and successfully marketing your services and products to them is one of the most vital steps you can take to grow your business and increase revenue.
If you don't know who your target audience is and understand their interests and needs, your marketing campaigns may not be successful at attracting potential clients and customers.
What is a target audience?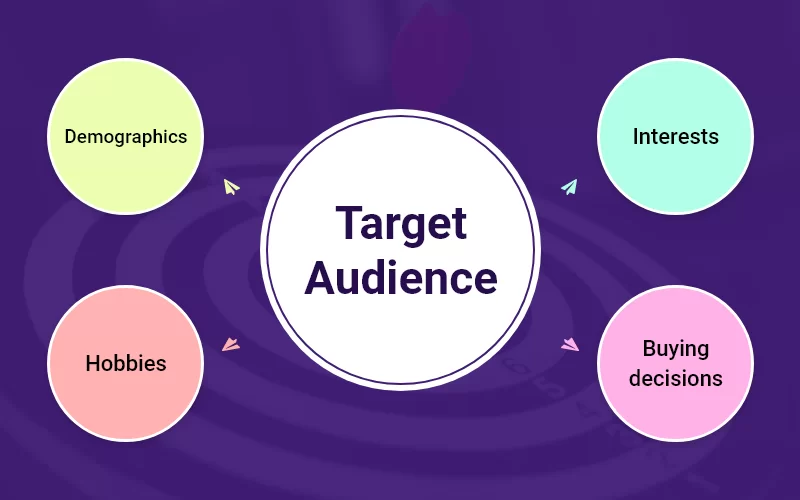 Put simply, a target audience is a specific group of people most likely to need or be interested in your products and services. It is this group that your marketing campaigns should target because they are the ones most likely to become new customers or clients.
One of the greatest mistakes a business can make is to create a marketing campaign meant to appeal to everyone. No business can be everything to everyone. By identifying the consumers most likely to want or need your products, you can laser focus on that specific market to create messaging that is relevant to them. This target audience is a vital component in the foundation of your business. They are the key to developing specific and personalized marketing campaigns that speak to and entice potential consumers to purchase your products or services.


Target audiences can be distinguished by several characteristics such as:
– Demographics
– Interests
– Hobbies
– Buying decisions
Target Audience Types

When you create a marketing campaign, you may want to consider targeting a specific group of consumers dependent on the product or service being offered. The process of breaking down these consumers into different categories based on their demographics or interests is known as customer segmentation.
There are several different ways to establish who your target audience is. You can choose to use one or several target audience types to develop effective marketing campaigns. To distinguish your target audience further, let's take a look at some of the most common target audience types.
Audience Demographic

One way to determine your target audience is by using demographic data. Using demographic data allows you to establish this type of target audience based on things like gender, income, age, location and education to categorize potential customers.

Using demographic data you can specifically market your products to a target audience of households with an income of more that $50,000 per year, young men between the ages of 18-25, college graduates, members of your local community, and so on.
Hobbies and Interests

You can further break down your target audience by using psychographic data. This type of data allows you to better understand your audience based on their hobbies, interests, opinions, and passions. You gain insight into their favorite streaming services, books, movies, and hobbies like running or crafting.

By better understanding the needs and interests of your potential customers, you are able to create more personalized messaging that will speak to the things that interest them the most. A runner for example, may not be interested in the art supplies you are trying to sell. When a consumer sees an ad about something that they are passionate about or interested in, they are much more likely to click on it and potentially make a purchase. 77% of consumers select, recommend to someone or pay a higher price for brands that offer a personalized experience.
Buying Decisions

When you categorize your target audience based on their intent to purchase, you gain an incredibly useful tool for targeting potential customers who are looking to buy a specific type of product. Using this type of audience allows you to showcase the value of your products and services to specific consumers who are looking for what you have to offer.
Why is identifying your target audience important?
One of the most critical characteristics of a successful marketing campaign is knowing and understanding the wants, needs, and interests of your target audience. When you know who your target audience is, you can better promote your products and services to the consumers that matter the most to the success of your business.
Some of the most significant benefits of identifying your target audience are:

– Increased sales and revenue
When you identify your target audience, you are much more likely to successfully promote and market your products and services to the people actually interested in your brand. This in turn will result in a boost of revenue and sales.
– More personalized marketing messaging
It is a fact that consumers are much more likely to click on an ad for something that interests or concerns them. When you identify and understand your target audience, you gain the ability to create more personalized marketing messages that resonate with and attract more potential customers and clients.
– Improved ROI
When you know your target audience, you can create successful marketing strategies and campaigns that drive results for your business. When you spend less money on strategies that don't work, you will see an increase in your overall return on investment (ROI) that are a result of your marketing campaigns.
How to Find Your Target Audience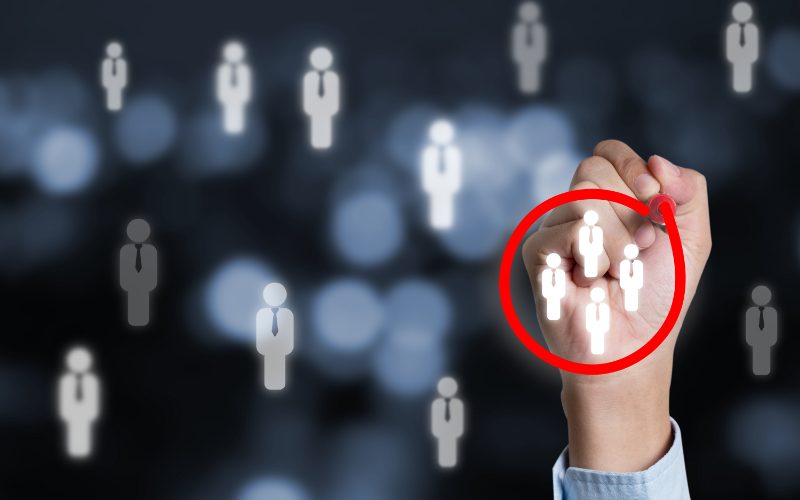 Now that you have a better understanding of what a target audience is and the importance of identifying them, let's take a look at how to find them.
Review your existing customer base


Knowing who has already purchased your products and services gives you invaluable insight into the type of audience you need to be targeting with your marketing campaigns.
Understand the perspective of the consumer


In order to successfully promote your business to consumers, you need to put yourself in their shoes. It's vital that you understand what their needs, wants, concerns, and problems are. Think about how your products and services specifically benefit and address these issues.



Check out your competition
It's always a good idea to keep an eye on what your competitors are doing, but it is also a great way to learn who they are targeting with their ad campaigns. When you research how your competition is marketing their products and who they are marketing them to, you gain a better understanding of your target audience. You may discover in the process that your competitors are missing out on a specific group and can stay one step ahead of the competition by targeting that group as well.

Analytical data


Consumer tracking tools and data platforms are a great way to learn more about the types of consumers spending time and making purchases on your website. Data tools like Google Analytics provide you with valuable information about your audience including what website content is most popular, which pages they spend them most time on, and audience demographics. Using this data you can gain a better understanding of who is interacting with your brand and what resonates with them the most to create a more successful ad campaign. Hiring a company for

digital marketing in charlotte nc

is a great idea, as these professionals have the knowledge and experience needed to make data tools and platforms work the best for your business.
With an award winning web design company in charlotte, like Animink, you get an all-in-one solution for all of your digital marketing and branding needs. The company prides itself on providing exceptional online content and superior customer service. Grow your business online, reach more customers and increase online visibility in Charlotte, NC with Animink. Visit their website today to learn more.