How Responsive Web Design Brings Success to Your Business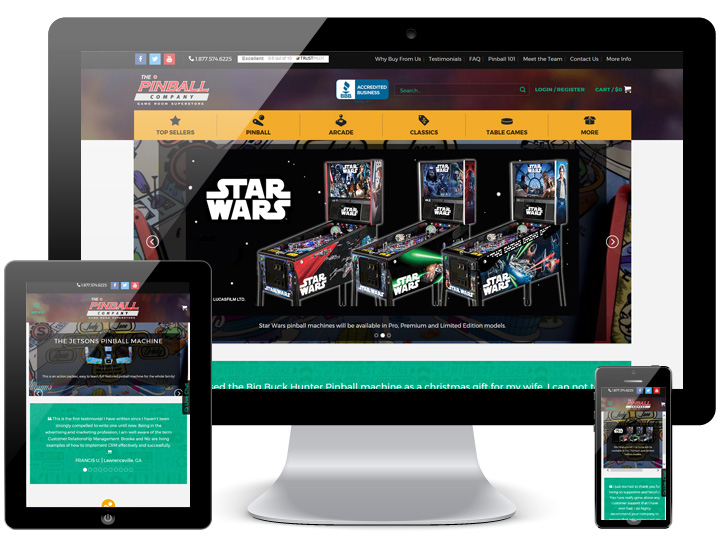 Since the Mobilegeddon that began as early as 2015, businesses have faced great challenges in web development—especially as web use via mobile devices has increased exponentially because of the wider availability and the increasing affordability of smart devices. Even with the help of the most experienced Charlotte Web Design Services, it is still impractical and quite impossible to create a different version of a website for each device that exists or screen resolution that consumers use. If your website isn't optimized for mobile access, you risk losing potential customers to competitors who do have responsive websites.

The inconvenient truth is that as they move through their consumer journey buying products and services, average consumers tend to switch between devices. They may initially find you on their smartphone or tablet but may contact you or buy your products later on using their desktop PCs, laptops, and even their smart TV. This is why it is so important to invest in a responsive web design that will help you make sure that your website performs and behaves well across all devices.

Hiring a responsive web design company like Animink is a good first step toward gearing your website up for uniform user experience across different devices. Animink is one of the best Charlotte Web Design Services that offers dynamic solutions by following the best practices and a systematic approach to responsive web design and digital marketing in order to help you achieve business success.

Exactly how can a responsive web design company be helpful to your success as a business? It all comes down to the benefits that a responsive web design offers in terms of customer satisfaction and user experience. A responsive website provides customers similar experiences across all platforms, which means seamless decision-making and purchase journey.

When your website has a simple and streamlined user interface, people are more likely to spend more time on your website or app. In fact, statistics show that the vast majority of web users find businesses with a responsive website to be more reliable and trustworthy, making them a lot more likely to recommend their services to their peers.

Another way that responsive web design helps the success of a business is by turning websites into more SEO-friendly sites. Today, search engines like Google favor responsive and mobile-friendly sites in their search rankings, which allows for more organic traffic and ultimately increased sales and conversions for businesses.