Web Design & SEO go hand-in-hand
When potential clients approach our Charlotte web design team regarding website development, we immediately begin to discuss strategy. What purpose does the website serve? Who is your target demographic? How will the site generate more business for your company? What are the benefits of web design for this specific organization?
Some companies are very much Business to Business, and their clients are other companies in need of their products or services. Other clients are Business to Consumer and are trying to reach a massive audience online for sales conversion. Some companies are providing a service, and need to engage the client to convert the sale. Others are selling items online and can operate 24 hours a day via the website and a physical fulfillment center.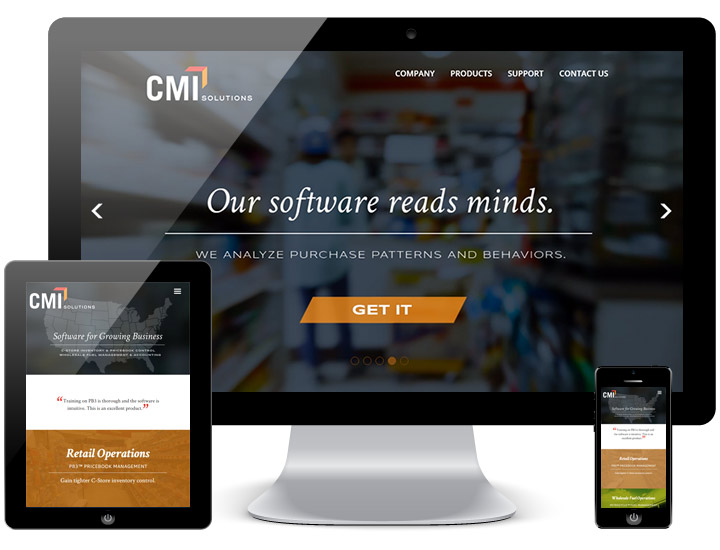 Benefits of Web Design
In every case, exposure is key to the success of the brand. A professional website with company information, and a list of products or services is absolutely essential to this strategy. The benefits of web design are huge. However, a website alone is not enough to compete on the internet. You're going to need to leverage Search Engine Optimization techniques to push your website higher on search engines like Google and Bing for specific keywords.
This process, due to its' organic nature, takes time, and is something that should be considered as early as possible in the website development process. It involves on-site and off-site work that is updated on a weekly basis by our Charlotte web design team.
On the other side of the coin, some companies spend inordinate amounts of money on Search Optimization, and lose clients once they enter the website due to the site's ineffectiveness. The website needs to present a clear call to action once the user has entered, or they will bounce. This process of creating a flow for the site is defined differently for each website by our Charlotte web design experts, based on the client, and their target demographic.
Web Design Charlotte NC
It takes both; Web design & SEO, to successfully market and sell a product or service on the internet. At Animink, we specialize in Web Development, and SEO for your business. The benefits of web design and SEO are tremendous. Our developers are standing by to discuss your next project, and build a successful strategy for your business online. Contact us today.