Five Features Every Successful SaaS App Needs to Have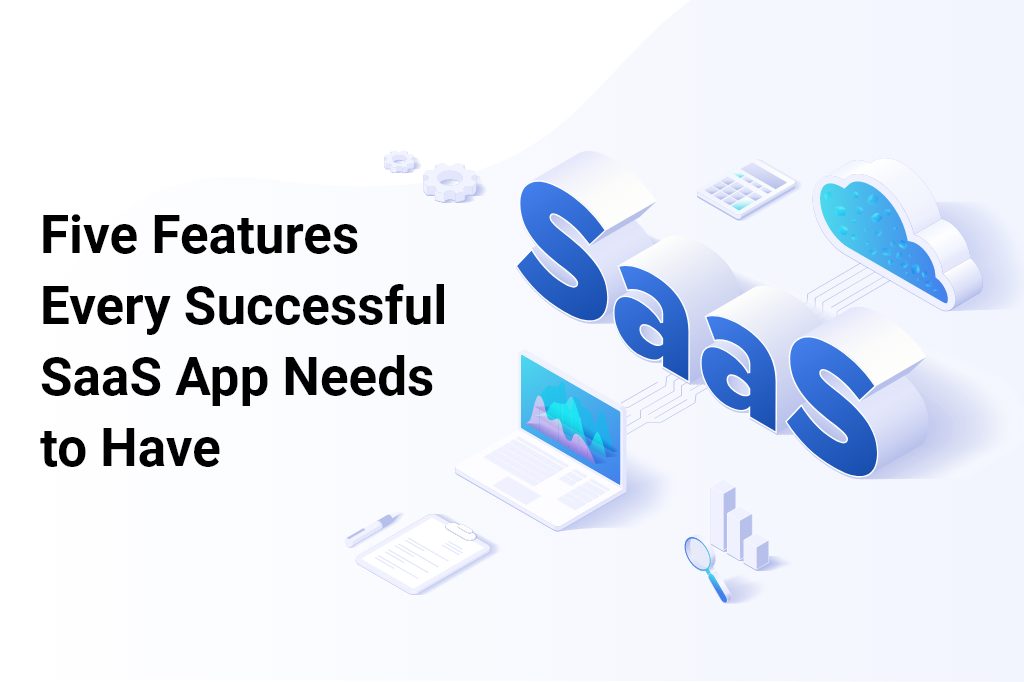 Software as a service or SaaS is often described to be one of the most disruptive—and one of the best—developments in software history. The past decade has seen many changes in SaaS application development and deployment, with a marked shift from apps being largely controlled by IT to an era of constant connectivity.
If your company is involved in SaaS application development, it's important to understand what successful SaaS apps have in common. Let's talk about those five features:

1. Ease of use
With the popularity of bringing your own device (BYOD) arrangements in the workplace, users expect any app you deploy to be as convenient and intuitive as the apps they regularly use in their daily lives. The challenge is to make sure that you're not putting confidential business information at risk in an effort to make your app easier to use.
This is where SaaS security practices come in. Secure deployment, secure product engineering, regular security assessments, and GRC audits are all vital to keeping any SaaS service secure.

2. Availability and reliability
Probably the most powerful feature of SaaS is that it allows employees to work and collaborate wherever they might be located. Users can login anywhere, anytime.
For all this to actually work, however, your app needs to be available. You can ensure reliability and uptime with:
Proactivity – Actively monitor and manage your SaaS apps instead of simply reacting when problems occur. Being proactive can help improve your app's uptime and allows you to address any issues before they become bigger.
Redundancy – Good SaaS apps bake in automated failover right from the start. This is an essential component of disaster recovery and high availability.

3. User support and documentation
It's also important to integrate some sort of 'self-service' system that allows users to resolve minor issues without having to call tech support. What happens if they get stuck? How can they troubleshoot minor problems without causing interruptions in their workflow? You can address such issues with a well documented user guide that covers all the major features of your app—how to get started using it, what they can do with it, and tips on how to maximize its capabilities.
It also makes sense to put together a tutorial for users who are new to your app, as well as a feedback system that lets them report bugs, make suggestions, and even respond to changes. You can likewise offer 24/7 support for issues that cannot be resolved using the self-service help desk.

4. Analytics tools
Statistics can help you make informed decisions about your app. Decide on what metrics are most important to your company and to your users. For example, you might want to know how people use your application, or when/from where they sign in. This information can help you make changes that are relevant to the usage patterns of your audience.

5. Secure and simple authentic
Streamlined in simple authentication is essential for the overall usability of your SaaS app. A Single Sign-On process is often the best way to go. This solution reduces the number of passwords users have to remember while improving the security of your SaaS app as a whole.
Work with SaaS application development experts
Building SaaS apps in an ever-changing digital ecosystem is never a one-time, set-it-and-forget-it process. You will need to provide support, constant updates, and new feature integration regularly. If your team is not prepared to make a long-term commitment to the maintenance and development of your app, it's best to hire a team of highly experienced SaaS application development specialists.
Animink can help. We specialize in delivering complete SaaS solutions on the cloud using the language of your choice. Talk to our developers and consultants today about your project.