How Google AMP has Changed SEO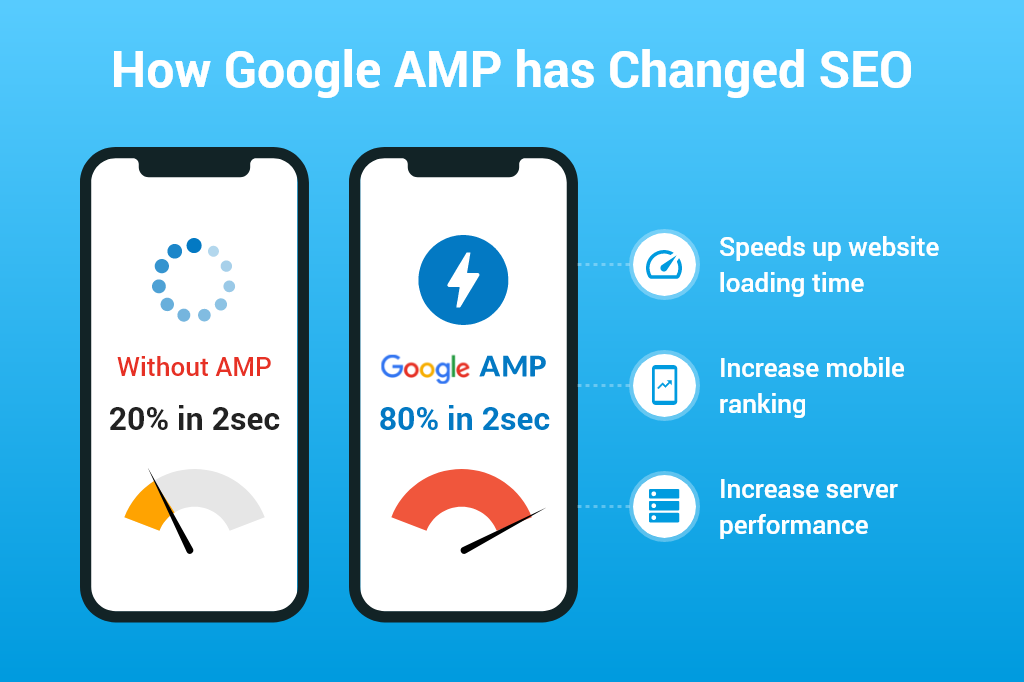 Online marketing is a dynamic industry that constantly sees developments alongside technological growth and advancements. Keeping up with this ever-changing landscape requires a close watch, especially of search engine initiatives. Your SEO company in Charlotte NC should be the first to tell you about these developments so you can stay a step ahead of changes that can suddenly disrupt the current state of things, including your search rankings.

Only a few months ago, in the last quarter of 2019, Google announced the AMP project (Accelerated Mobile Pages project). It is changing the world's mobile web experience as we know it. 
What is Google AMP?
Google AMP (or Accelerated Mobile Pages) is a unique open-source protocol project for web developers and designers, initiated by Google in partnership with Twitter, LinkedIn, and WordPress. The project is aimed at enhancing the speed of mobile sites, since research shows that websites lose as much as 40% of their visitors when their pages fail to load within 3 seconds of clicking. Websites that deploy AMP technology allow pages to load instantaneously, helping improve overall mobile user experience. 
The Technology Behind Google AMP

Google AMP is essentially a stripped-down version of JavaScript and HTML. It limits data processing to what's required to display information to mobile users, resulting in 10x less data to process, compared to traditional websites. 
AMP HTML is basically a simplified version of HTML, identifiable through a lightning bolt symbol within the code. Most AMP HTML tags resemble and match traditional HTML tags, although some have been modified or replaced to improve performance.
AMP JavaScript, on the other hand, is an optimized JavaScript that allows for asynchronous loading of externals within the same library. This way, no one element can ever block the view of another. Slow CSS is likewise disabled and third-party scripts are by default not loaded, resulting in faster website performance.
AMP Cache is an optional feature for developers that allows Google to cache AMPs. Cached versions of AMP deployed websites are then delivered through a CDN (content delivery network), so that all JavaScript files and graphics can be loaded from a single source. This incorporates its own validation system so pages can be fully functional without having to rely on external sources.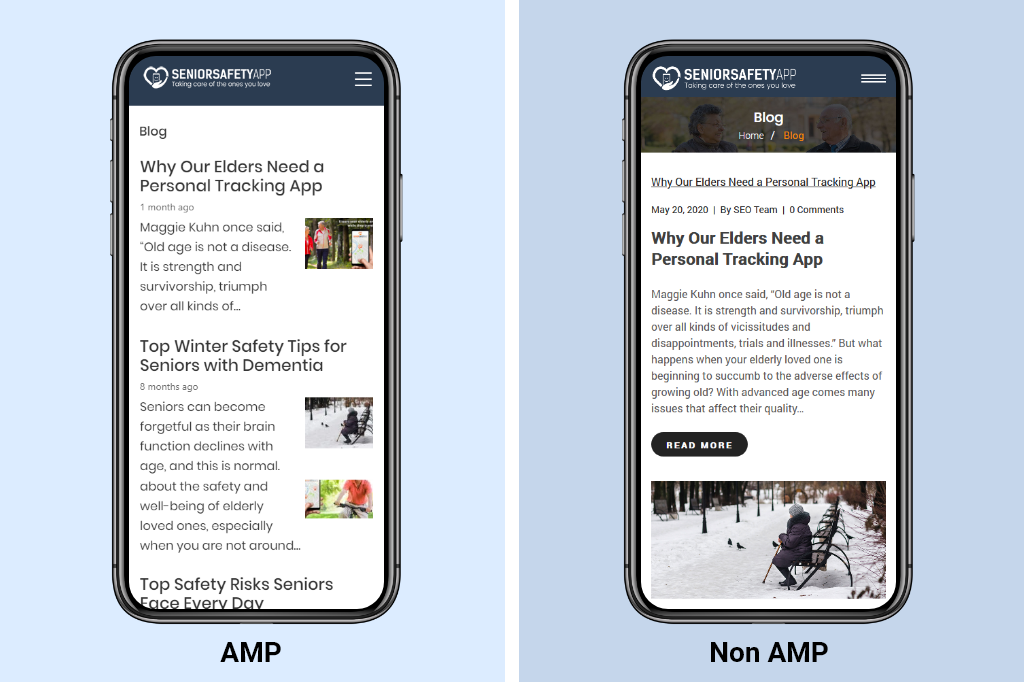 Google AMP and SEO
Not long after the first deployment of Google AMP, which was mainly rolled out on English-language news publications, Google maintained that AMPs were merely an improvement on user experience and were not drawn into results. While the search giant has time and again reiterated that AMP isn't an official ranking factor, it does play an indirect role in SEO because it mainly helps improve the load time of websites—which IS a major ranking factor.
AMP pages appear higher in mobile searches, so a user doesn't need to scroll vertically. They are also formatted so they can be displayed in horizontal carousels for convenient swiping, giving top-ranked AMP sites and pages higher visibility. 
Moreover, visitors who click on AMP pages actually read content and are more likely to engage. This reduces bounce rates, which makes Google AMP an excellent SEO strategy for those who utilize long-form content in order to cultivate readership and establish relationships with their visitors.
AMP pages aren't static, despite their stripped-down HTML/JavaScript coding. With AMP, it is still possible to incorporate dynamic content, including audio and video elements and even social sharing buttons. More complex page elements can likewise be expected in the near future. Even more SEO-relevant, Google AMP is supported by Google Analytics, which means you can very easily check how your users are responding to or interacting with AMP versions of your website pages. This way, you have a means to track clicks, page views, and other metrics on different parts of your website and landing pages.
While it may still be too soon to see the full impact of the AMP Project in the future of search optimization especially for business sites, websites that use long-form content can very well take advantage of its benefits in this area. Who knows? A similar system for business and ecommerce sites could be well on its way to help online businesses improve their target audience's web experience. 
The fact remains: Mobile-friendly and fast-loading websites rule the mobile market. If you're looking for an SEO company in Charlotte NC to optimize your mobile site, look no further than
Animink
. We can help your business develop the best strategies to incorporate
SEO
into your overall
marketing strategy
.