Child Safety & Tracker – Powerful app developed for parents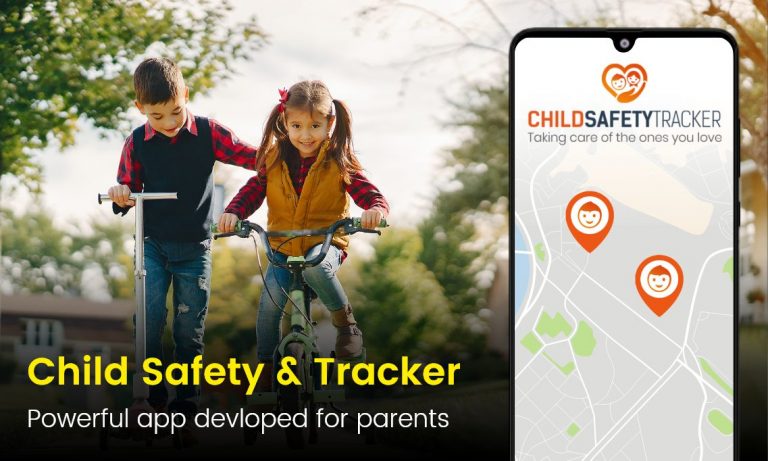 Meet the client:
Child Safety & Tracker app is the brainchild of Dr. Devikaa Manghnani, an accomplished plastic surgeon trained with 15 years of experience in the private and public sectors. As a doctor, many of her patients have been children and young teens, making her privy to not just their health ailments but also the emotional dynamics between the parents and children.
Need:
In her years as a doctor, Dr. Devikaa met scores of teens and children facing many underlying emotional issues such as cyberbullying, depression, stress, and more. One such patient was an 11-year-old boy who faced cyberbullying. His parents were concerned about not having a window into their child's digital world, and not knowing how to protect them against the perils of online threats. Dr. Devikaa contacted Animink to design a kid-friendly app that is not just functional but also easy to use, free and driven solely towards the needs of young children, teens, and parents.
Solution:
We worked diligently with Dr. Devikaa, taking the support of her years of experience to incorporate special features to the app that will set it apart from any other app. We wanted the app to be simple yet powerful and act as a bridge between the children and their family members. Our app development team incorporated the following features to the app:
Live location tracking: Reports the live location of the phone with location trail from point to point on a Google map.
Geo-fencing: Creates a Geo-fence of any size directly on the map with the option to receive an alert when the device enters/exits the predetermined area.
Inactivity tracker alert: Monitors phone inactivity and send an alert when the phone has not been used for a configurable number of hours.
Fall tracker alerts: · Alerts you when a fall is detected, including the location where the device has fallen.
SOS button: One-touch button to help call/text all emergency contacts listed.
App Usage: Daily reports to show you time spent on each app, helping parents to flag any issues, including cyberbullying, depression, identity theft, and more.
High ambient noise alert: Sends you an email if your child is exposed to high noise levels such as a noisy classroom, loud music, traffic noise, or merely other children being nasty.
High G-forces alert: High-risk activities such as rash driving, violent behavior, or extreme sports can put children to danger. The app sends alerts for the unacceptable level of G-force based on children's normal lifestyle.
Health data: All the crucial data such as doctor's contact information, blood group, preexisting diseases can be configured for easy access in emergencies.
Result:
After pouring months of hard work, Child Safety & Tracker app is today one of the most powerful parental control apps in the market. The app has witnessed a high number of downloads on Google Play store in the first few weeks itself. The app has also been successful in giving parents a powerful tool to stay on top of issues such as online predators, cyberbullying, teen depression, reckless driving, and other safety risks.  The Child Safety & Tracker app offers robust monitor tools and control to protect kids around the clocks against dangerous situations, abuse, falls, wandering, and noisy environments.
Do you want to turn your mobile app idea into reality? Our team will listen to your ideas, prepare a feasible plan, and work ardently to transform your ideas into a reality. Contact us today for your next project.