Senior Safety App – GPS tracker, SOS, Inactivity, and Fall Alert System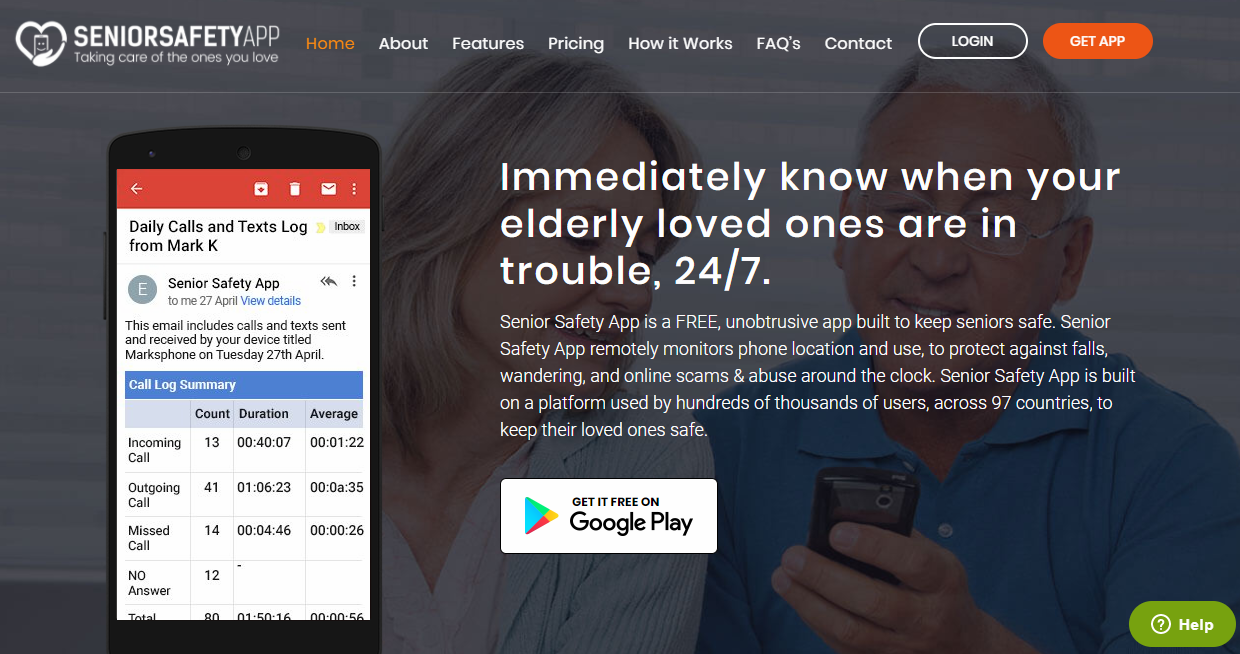 The client wanted to create a simple, easy, yet powerful app for helping seniors remain safe and stay in touch with their family using their smartphone.
App Development – developing for Android devices
At its core, the app is a GPS tracker, SOS, Inactivity, and Fall Alert System with the primary function to let seniors gain a useful mean to receive help in case of an emergency while giving caregivers a chance to monitor their loved ones and ensure their safety.
Animink began the process by completing evaluating the current needs of seniors and caregivers and developed a core design to introduce relevant features that can help seniors connect with their caregivers when they need them most.  A host of capabilities were built into the app to fulfill this purpose.
Here are some of the ingenious features that were added to the app:
SOS Alert

Fall Alert

Location monitoring with Geofence alerts

Inactivity Tracker

Low Battery Alert

Call, Text, App Usage & Location Logs
The current version features a free version with the ability to purchase the pro version for $4.95/month. The app brings an unparalleled level of functionality, ease of use and capability to extend protective care for your loved one. It lets you monitor your seniors in real time and at the same receive updates directly on your computer or smartphone.
The
app
provides a chance to the elderly to age with dignity in their own home while reassuring their near ones about their safety and security.
Senior Safety App
enables smarter caregiving and greater independence at an affordable cost.
App development- your online partner
Animink does much more than just app development.  Our team listens to your ideas, prepare a feasible plan, and work ardently to transform your ideas into a reality. Our award-winning Charlotte Web Design agency can assist in web maintenance services or web hosting services, or design a social media strategy to drive your product or service.  Contact us today for your next project.
Learn more about Senior Safety App