Client Profile: Rising Star Management Group
Rising Star Management Group (RSMG) is an innovative, results-driven strategic marketing and management agency with track records in various industries including automotive, transportation, publishing and professional motorsports.
With offices in Des Moines and Charlotte, RSMG is a thriving promotional agency for sponsors, drivers and teams, focusing on brand enhancement.
Rising Star approached our Charlotte web design firm for not only a redesign of their parent site, but also creative website designs for several of their clients.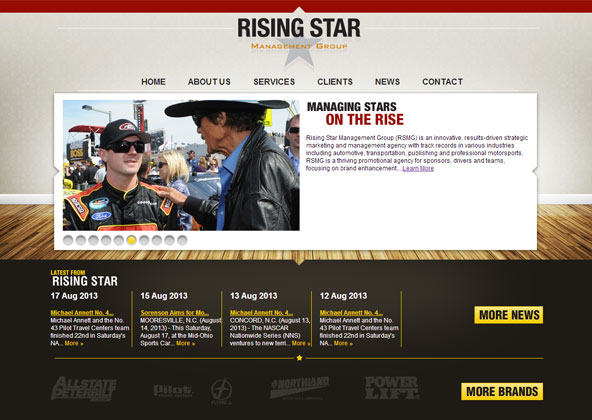 "The team at Animink takes the time with you to understand your needs and goals, then creatively finds unique solutions for your company," says Jim Thomas, Vice President of Business Development. "When our company and our clients are in need of high visibility,creative web solutions, Animink delivers every time."
Deliver we did, not only with gorgeous and innovative site development, but also back-end processes to streamline deployment of press releases online, as well as other internal online applications to assist the company.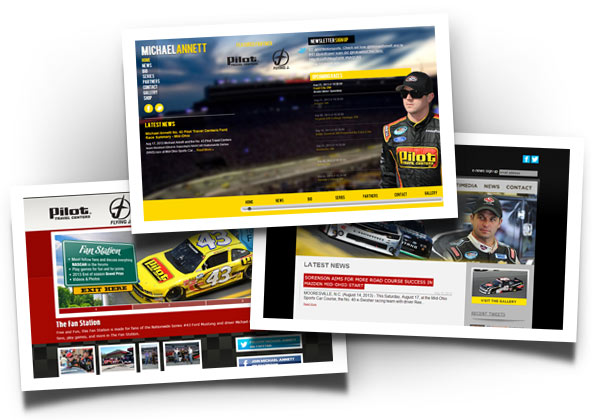 Thomas continues: "We have complete confidence in the team at Animink and would highly recommend Animink to anyone."
If you're looking for a company that can become a partner for your business, Animink just might be a perfect fit for you.