Website Development Services
A Website Development Company – Ready to develop a digital solution for you
Your website is a critical component of your business and should be designed by a professional web development company. It is many times the first impression of your business to prospective clients, and can tip the scales between someone choosing your company, or someone else. You'll need a website development company that can listen to your needs for online solutions.
Not only is a website for your business necessary, it's important that the design and flow of the site be created in such a way that your customers quickly understand what you do, and how to complete a call to action. A great web development company is required to design the site properly. Clarity within a website is not created by accident, it is an intentional process created for the user to 'close the deal'. It's one thing to have a website. It's another to have a site that engages the customer or client to act. As a web development company in Charlotte, we strive to not only assist in that process, but partner in your success.
A Web Development Company in Charlotte – With clients worldwide
A website that works serves multiple functions. It is there to establish your brand, to show solidity. It's there to enable visitors to learn more about your business, to find exactly what your product or service is or does. It's there to give visitors a way to reach you directly, day or night. And if done right, your website builds loyal customers that come back time and again.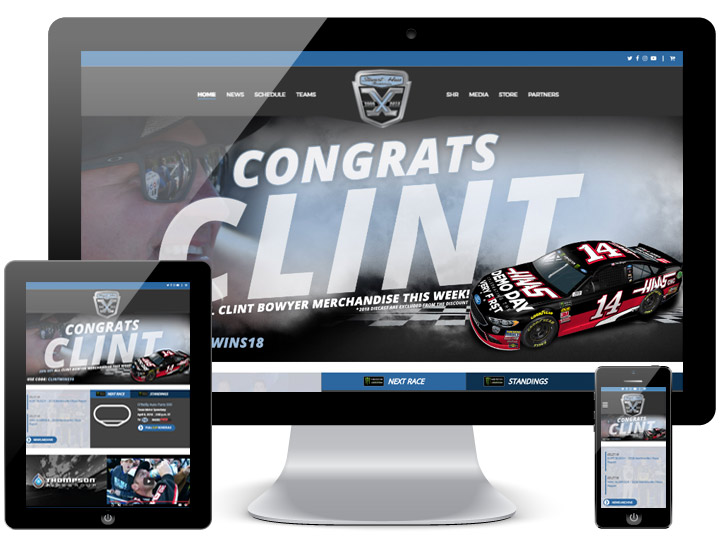 At Animink, we specialize in exceptional website development. As a web development company in Charlotte, we go beyond just providing a face online for your brand. We learn about your business, what makes it tick, and how the web can create more business for you. Our designers create a visual interpretation of your business, while our developers integrate a highly functional flow to drive traffic through the site as intended. Being a web development company, we are constantly improving these methods.
We provide web development in charlotte nc, with processes designed to deliver search engine friendly and responsive websites for your business efficiently and in a timely manner.
At Animink we understand that just like your business, every project is unique. We work to understand your business and what your web development in Charlotte NC needs are. We then create a customized project plan based on your timeline and budget.
Our process begins by first analyzing your brand and your target audience and demographics. This information allows us to make the first recommendations for your website to determine if you need a website coded from scratch or an open source platform. Do you need a basic brochure site or do you need a website that offers custom functionalities? Our expert team of developers will walk you through the decision making process to deliver a creative, responsive website that provides user friendly experiences to your audience. We create and support seamless solutions for your business website with more click throughs, fewer bounce rates and higher conversions.
Why choose Animink as the website development partner?
The very first impression a potential customer or client often receives about your business is through your website. What they see and how well they are able to interact with your website can determine whether they choose your company, or move on to someone else. As such, your website is one of the most critical aspects of your business and should be designed by a professional, experienced website development company.
Animink has more than two decades of experience in designing websites that not only represent who you are as a business, but also provide a satisfactory experience to your website visitors. We specialize in exceptional website development. At Animink, we understand that your website is much more than a face for your business online. We work with you, as your partner, to learn about your business and what makes it tick, what your expectations are, and how our website development services can create more business revenue for you. We are a website development company that helps your business grow.
A Web Development Company – that is a partner in your success
To say that Animink builds websites is a bit of an understatement. It is what we do. However, we are truly in the business of Business Development. Working hand-in-hand with our clients to create an online experience that serves their corporate Strategic Objective. We are a website development company that helps your business grow.
We welcome you to reach out to us for your next online project. We look forward to every site as a challenge to hone our skills, and work with our next loyal client. Oh, and even though we're a web development company in Charlotte, NC, we have clients all over the world. That's the beauty of what we do, we can do it for anyone, anywhere.
Animink provides web development in charlotte nc and across the US to a wide range of industries including health care, eCommerce, service industries, sports teams, entertainment, restaurants and bars, retail locations and just about everything in between.
Ready to work with a great website development company? Contact Animink today.
How much does a new website cost?
This is probably the most commonly asked question in the website design charlotte NC industry. The cost of a new website depends on several factors, including the size of your website and its required features. Websites differ from site to site in terms of their functionality and design. The type of site you're looking for will determine how much it will cost.
How long will it take to get a new website?
The short answer is, on average, 8-12 weeks. The long answers is, well, it depends. In order to get the approximate amount of time it will take to get your new website, we need to determine how many features you want your website to have. Do you need an online store, booking calendar, video library, email marketing integration, etc? Specific page designs? Will we be writing all of the site content? The answer to these, and other questions, will determine the length of time it will take to complete your web design services in charlotte.
What about hosting? Do I have to host my website with you?
As a web design company in Charlotte, we use trusted partners for website hosting. The website host we choose to work with on your project will depend on the type of hosting that your website requires.
What if I need HELP, Do you offer support?
As a website design company, website maintenance company, and software development company we stand behind every service we provide to our clients. We provide long-term support should you need it. We're also available for any new additions or changes you may request on an as-needed basis.
Do you work with other platforms like WordPress, Joomla, Drupal?
Can you help me update the existing website that another web firm built?
Absolutely! You don't necessarily need a brand new website, you may simply need to update or add new features to your existing site. As long as we have access to your current site, we can make updates, add new functions, and make your website mobile adaptive and responsive so that it functions well on smaller mobile device screens. In some cases, we may request that you change the existing platform you're using so that the site is more effective from an organic and sales standpoint.
Can you help me source photos for my website?
We sure can! When it comes to web development in Charlotte, we have a vast amount of resources available for sourcing website images. Depending on your requirements, these images can vary from free to a small fee.
Will you maintain my site for me?
We offer many website design services at Animink. Website maintenance services are vital in order to keep your website up to date, relevant, and ever-changing. We offer website maintenance services for websites we design and build, as well as website built by others or through a "free" website program.
Will my website be mobile-friendly?
Mobile friendly website design is included in your website design package. When selecting the design package that is right for your business it's important to keep in mind that a website not designed to be mobile responsive can result in missing out on a massive amount of website traffic. If visitors are unable to view your site because the navigation isn't designed for mobile devices, they will bounce to another website, resulting in the loss of potential sales and revenue.
Who writes the content for the site?
Animink employs a full in-house team dedicated to the creation of website content. Our on staff writers have more than 20 years of experience in researching and writing client specific content that is clear, direct, and knowledgeable to help your website stand out from the crowd.
Do you do graphic design and can you make me a logo?
Animink has a full in-house graphics design team with a combined experience of more than 40 years in the graphics design field. In addition to our many Charlotte Web Design services, Animink can create a new professional logo design that helps the world properly identify with your business. We understand that your logo represents every aspect of your business, and is not something that should be taken lightly.