Website Hosting Company NC
If you're new to the world of web hosting services on the internet, you're not alone. Many businesses don't understand that there are several initial steps to getting a website online that are completely separate from website development itself. If you're looking for web hosting services in Charlotte, you've come to the right place.
Web Hosting Companies – Initial Steps
– Domain: You're going to need a domain name for your website. Something that users can easily remember, and a name that fits your brand. Most short url's have been grabbed already, so you may have to get a little creative. Your domain begins with the name, and ends with a suffix, i.e. mybusiness.com. Your website hosting company can assist with registration.
– DNS: You're also going to need a place to house the DNS information for your domain. This is akin to when you call your spouse on your cell phone. You simply select their name, but the phone dials a number. Similarly, your website, emails, and other online areas require a number, specifically an IP (internet protocol) to associate to the domain name, or mail server. This information must be housed with a registrar so that you can point your domain to your web host. Web hosting companies typically house this information for you.
CDN: It's a good idea to leverage a Content Delivery Network (CDN) when you initially set up your site, so that your website is delivered optimally to all users. This is not a service typically provided by a website hosting company, but is something that should be leveraged. A CDN makes a copy of your site and distributes it to nodes across the country or world, essentially caching a version of your site in closer physical proximity to users, thus serving your website content up faster, and lightening the load on your primary server. A good CDN includes other great features that create a fast, seamless experience for everyone that visits your site. Animink includes a CDN with all of our web hosting services.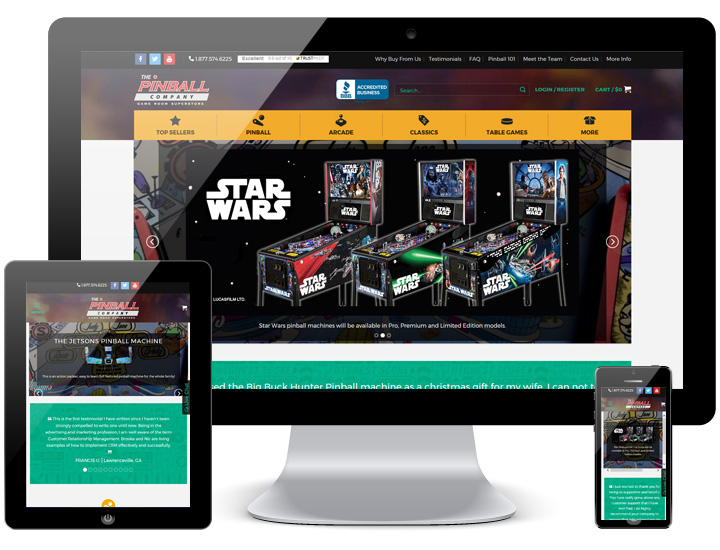 Animink – A Website hosting company with Experience
Once your website is ready for deployment, it needs to live permanently on a host. Animink provides web hosting services in Charlotte and has partnered with multiple companies supplying web hosting services. Our experience with them over the years has given us confidence that each company is qualified to host your website, and quickly deliver your site to everyone, everywhere.
We leverage different web hosting companies depending on the client's need. Whether it's a WordPress website, Magento online store, proprietary system, or other online business solution, we make sure that your project is matched with the best in web hosting companies.
Web Hosting Services – Benefits
There are several key parts of hosting your website with a professional website hosting company.
– Data Backup: Web hosting companies will offer the ability to have scheduled backups of your site made, thus allowing you to return your site to its' original form in the event of data loss or an accidental data overwrite.
– Physical Security: Your data will exist on a server somewhere. It must be within a secure area that has limited access.
– Backup Power: Our web hosting services in Charlotte feature a backup diesel generator to keep power running to your server in the event of a power loss.
– 99.9% Uptime: Your website needs to function 24 hours a day. Leveraging our web hosting services in charlotte will allow you to rest assured, knowing that your site is up and active at all times.
Let Animink handle everything, from your initial website design and webhost provider, to on-going maintenance and SEO. Contact us today for a quote.