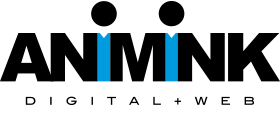 Digital Tools, Tips & More
Welcome to our Digital Tools & Tips Hub, your go-to resource for learning how to put your website to work for you. Explore expert tips, cutting-edge strategies, and our treasure trove of downloadable resources, designed to empower you with the tools needed for digital dominance.
Supercharge your digital success! Get our free website audit, and gain critical insight into how to elevate your online presence.
FREE WEBSITE AUDIT
SEO Tips & Tricks
Resources from this video:
Our team of experts have been helping our customers bring their digital visions to life for over 25 years. We have experience in everything from graphics & blogs to full blown custom ecommerce websites. We also assist with marketing your products & services to set your business up for success online.
Get Started
"Markus and his team at Animink have done a great job designing our new website, online store and event registration! We had a very specific list of needs and they continue to deliver exactly what we request. Markus is very responsive, and great at communicating details and meeting our deadlines. I would definitely recommend this Charlotte web design company to anyone looking to create a new website.

— Ann Nestor
"I wish there was a way to give more than 5 stars because Animink deserves it. I have had the pleasure of working with Markus and the Animink team for over 10 years now over 3 different companies I have worked for. Their work is fantastic. Their creativity and depth amazing. Cutting -edge technical abilities. Their flexibility second-to-none. Dedication?... they feel like part of the company and part of the team. And they are a pure pleasure to work with! I highly recommend Animink!!!

— Ed Martin
"Animink designed our company website and did an amazing job! Their web design team is first class and takes the time to really work with you and get every detail right. Thanks so much guys!! 🙂

— Jaclyn Brzezinski
"Markus and his team are wonderful! The reporting they provide is outstanding and their knowledge of the digital world is impressive! Especially realizing they are experts on a platform that changes not just daily but hourly. Thanks y'all! Glad to call you partners and friends!

— Haley Weigle
"I had my entire website redesigned by the team at Animink. They offered creative and unique ideas and once we decided on a direction, they were quick to design, implement and test. I am very pleased with the outcome!!!

— Karen Saper
"Responsive, flexible & professional! Doesn't waste the customer's time & delivers high quality results.

— Christy McMahon