5 Signs Your Business Needs a Custom Software Solution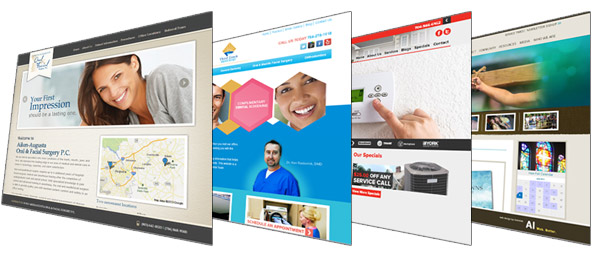 Running a growing company is a constant challenge; management requirements become more complex as the business experiences growth and progress. Processes therefore become increasingly more difficult to handle. Trying to keep everything running in sync—from administration to daily operations and the different kinds of technology used to make things happen—can become chaotic. Most business owners, at best, are able to keep their operations under control, but a controlled chaos nonetheless. Add to this your desire to compete with bigger businesses and you definitely need a better way to keep all of the components of your business synchronal, while having the information you need to make better decisions right at your fingertips.
Enhancing your business system is often a matter of recruiting custom software development services for tailor made solutions that take into account your current technologies to automate and streamline crucial processes. Perhaps you are already working with a web design company Charlotte to strengthen your online strategies. Now is the time to take things a step further. Listed below are signs that you should start looking at custom software development services to help you enhance internal processes to figure out which software solutions will best help you transform your controlled chaos into a completely streamlined system:
You are using outdated technology
Your business should evolve with the times. This involves upgrading to newer and more efficient technologies that will keep up with the demands of big data and fast paced analytics. The software you may have heavily relied on for years may now be obsolete by current standards or is simply not equipped to meet your growing needs.
You're working harder to achieve optimum efficiency
When your old software solutions cannot handle the greater volume of customer requests or the changes in your product or services mix, you may find that you need to work twice as hard to maintain the same efficiency as you did when first starting out. Custom software development services are excellent solutions to avoid wasting time, effort, and resources trying to manage old software inefficiencies.
You're no longer in your customers' radars
Consumer habits evolve with available technologies and digital channels. If you are not active in their current favorite digital spaces, you are likely to fall through the cracks in this fast paced digital world. A web design company in Charlotte can help you as you search for new ways to cater to increasingly online consumer bases.
You're drowning in data
Collecting huge amounts of data is good, but not when you have no way to make sense of the information you have on hand. Custom software development services can help you better streamline data collection and analytics to make better use of all the information at your disposal.
You use disparate tools for daily operations
In today's fast paced business world, you need tools and systems that are fully integrated to help you better manage and streamline operations.