AORE
The Alison Group and the Charlotte Web Design team at Animink are at it again, working together to create a website for AORE, The Art of Real Estate. The mission of AORE is to help educate and motivate people who are interested in investing in real estate.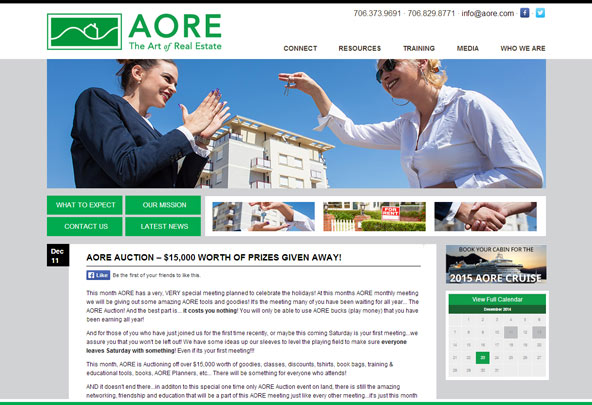 The purpose of the site is to provide information to interested investors, as well as sign up for classes offered by AORE, located centrally in Augusta, GA, and Oklahoma City.
They also offer an annual AORE Cruise and Real Estate Conference featuring an incredible wealth of information, education, inspiration, and relaxation.
Looking to breathe life into your online business? Contact us.