Formula 1 Interim Website For Haas F1
We crawl, we walk, we run.
As is the case with our path in the racing industry. What began with driver-specific websites for NASCAR evolved into Team-specific sites. And now the transition to one of the most exciting racing series' in the world, Formula 1.
Animink was challenged to create a responsive website for the newly formed Haas F1 Team, giving visitors a chance to connect with the team, receive releases, partner with the team, or become an employee.
The project was completed quickly, and the announcement was made…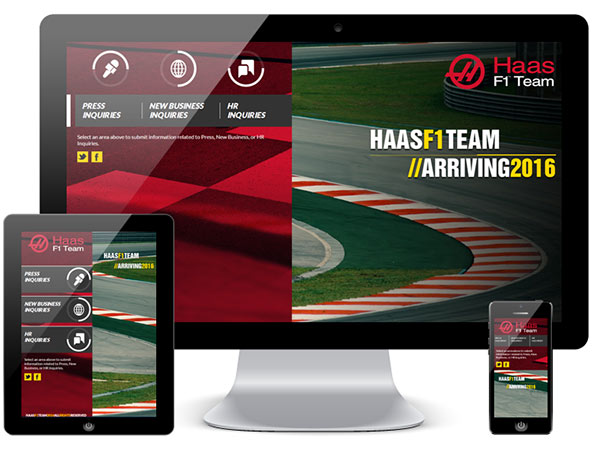 What's in store as a next step for the site? You'll have to wait and see.
Contact our award-winning Charlotte web design studio today for your next groundbreaking project.