Launch Of 4-1 Records Website
Animink takes its' first step into the Music Industry by creating the 4-1 Records website. The Charlotte, North Carolina based startup label has already signed 3 artists, and a digital download store will be coming soon to the site.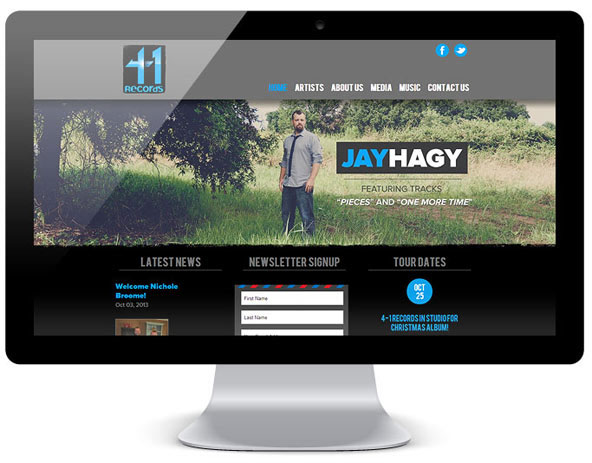 In addition to the 4-1 Records site, Animink will also be creating sites for each individual artist, with links to download their album digitally. Artists Jay Hagy, Michael David, and Nichole Broome have now signed with albums due out very soon.
Looking for a Charlotte Web Design team to build your next website? Contact Animink today.