New Velocity Systems Website Launched
Looking for bulletproof armor and tactical gear for your next military operation? Look no further than Velocity Systems. Their brand new site, created by Animink, features a full ecommerce area and special access covert section called Shadoworks. Velocity has already been highly successful making armor solutions for the United States Military and Law Enforcement, these products are now available entirely online.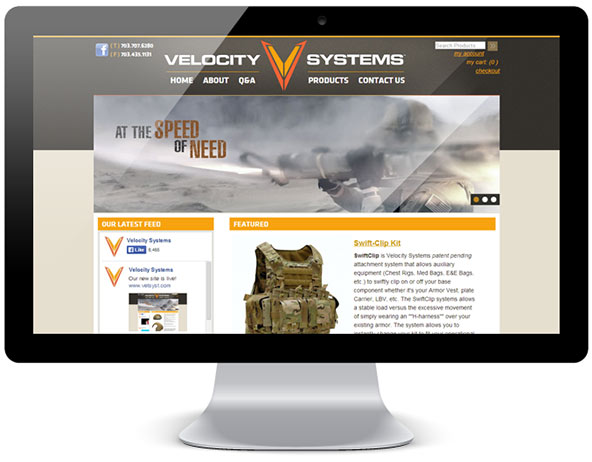 Looking for your own online solution? Contact the Charlotte Web Design team at Animink.