NASCAR '14 Video Game Website
Video Game developer Eutechnyx reached out to Animink to create a responsive website for their hot new title, NASCAR '14.
Based in the UK, Eutechnyx has had succes with previous racing titles, including The Fast and the Furious, and has created games for publishing companies like Electronic Arts and Namco.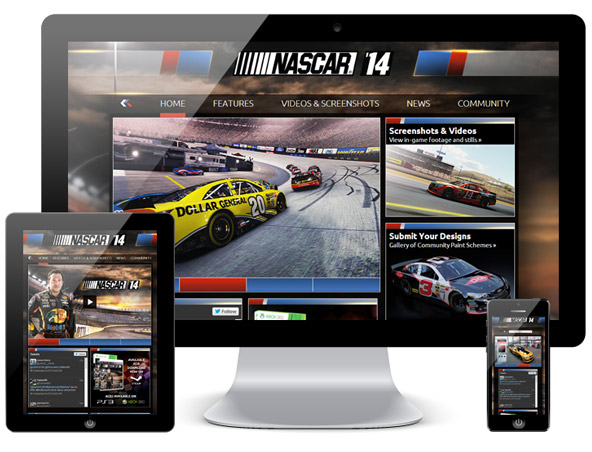 The new NASCAR '14 game features a Career mode, however the best new features are Leagues, and NASCAR Highlights – allowing the player to determine the outcome of races from the current Sprint Cup Season.
Eutechnyx Executive Vice President Ed Martin had these thoughts about Animink: "In previous jobs, I have had the pleasure of working with Animink. So when it came time for us to create a completely new site for our new NASCAR video games, there was no doubt who I needed to turn to. In a long list of great things about Animink, at the top of the list for me is that they completely put themselves into the business behind the project. This isn't about a cool site for them… it's always about what they can do to help accomplish the business goals of the client."
Put our Charlotte Web Design expertise to work for you, <a href="contact-us/">contact us</a> today.