Advantix Marketing
Advantix Marketing, founded in 2001, is one of the nations's first digital marketing & search engine optimization firms. Headquartered in Dallas, they have been selected by Google as an All-Star Agency partner.
Advantix reached out to Animink to create a site that could concisely showcase the information for their company, and deliver a clear call to action. "We're thrilled with the new website", says Advantix COO Alex Doubet. "The team at Animink perfectly captured the message that we wanted to send to our potential customers, and the finished site has become a real point of pride for our company."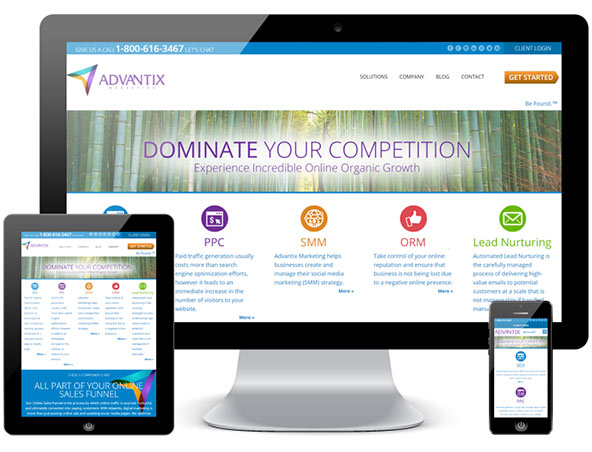 In turn, Animink leverages Advantix's unique techniques and team of analysts for SEO, PPC, and ORM solutions.
Are you in need of an online solution? Contact our Charlotte Web Design team today.