Lowe Vintage Instrument Company
Lowe Vintage Instrument Company humbly began as a shared passion for music and vintage instruments between father and son, Ed and Will Lowe.
Their passion has transformed into a booming business based out of Burlington, North Carolina.
Lowe Vintage reached out to the Charlotte Web Design team at Animink to create an online presence for them that would showcase their wide variety of stringed instruments.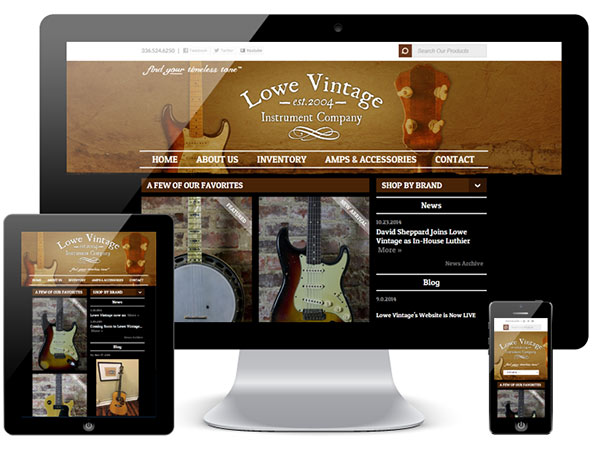 "This is the second site that we have built with the help of Animink", says owner Will Lowe. "Working with them was a great experience, from the rough outline we drew on a whiteboard all the way through development. We implemented several design and functionality changes and they were always on-board and ready to help 100%. Since it's launch, we have gotten an incredible amount of positive feedback from our customers. We have no doubt that our new site will be the key to our success. I wouldn't want to work with anyone else!"
Ready for your online upgrade? Contact Animink today.