Lifestyles by Design Website
Lifestyles by Design is a full service exterior design firm, creating breathtaking destinations for commercial and high-end residential locations. Led by Karen Saper, their process is similar in many ways to website development – starting with an inspiration board or style tile, and ultimately presenting a design to the client for approval.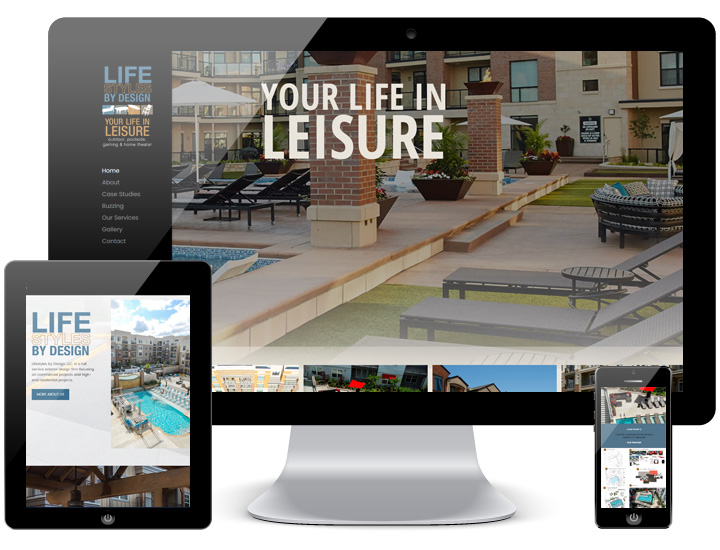 Charlotte Web Design – Creating a Designer's Site
Lifestyles approached Animink, a social media optimization company, for a redesign of their website to showcase their designs, and present the content in a responsive manner that would function optimally on all devices, from phones & tablets, to laptops & desktops. The site prominently features beauty shots on the home page as well as links to individual case studies explaining the detailed process of design.
Additionally, the new site includes testimonials from various clients, a full list of services, high resolution images in the gallery, and contact form. The gallery is especially impressive as it really conveys the quality and work involved through the creative process at Lifestyles by Design.
Web Hosting Services – For every type of client
Lifestyles by Design, LLC is also similar to our Charlotte web design team in that both companies are constantly researching the newest design trends and styles. Looking for something new online for your business? Or interested in finding out how to generate traffic to your site? In need of web hosting services, or website maintenance services? Contact Animink today.