Redneck Detector App
It's fun, it's easy, it's a buck!
The John Boy & Billy Redneck Detector, created by Animink for The Big Show, is our latest app available on the iphone app store.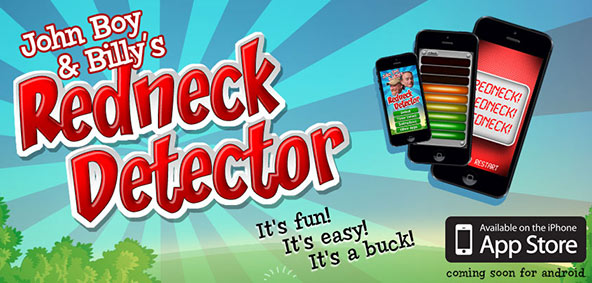 The app uses the gyro within the iphone to 'detect' a redneck in your vicinity. A slight move of your wrist or arm moves the meter up or down. A great novelty app, and it's only a buck! Check it out.
Need an app built? There's a company for that…