Wall Lenk – Brought To Life Through The Alison Group
Another incredible site designed and built in collaboration with The Alison Group. Wall Lenk manufactures soldering tools as well as specialized cordless burners and small gas stoves.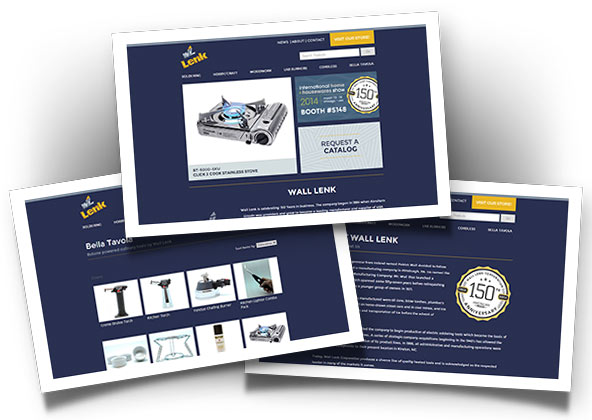 The site was built on our proprietary ecommerce chassis allowing Wall Lenk to turn the informational site into a store at any time. Our Charlotte Web Design team took the initial design from the creatives at Alison and brought it to life prior to the International Home & Housewares show.
Visit the official Wall Lenk website.