Animink developed a custom Ecommerce website for Wall Lenk Corporation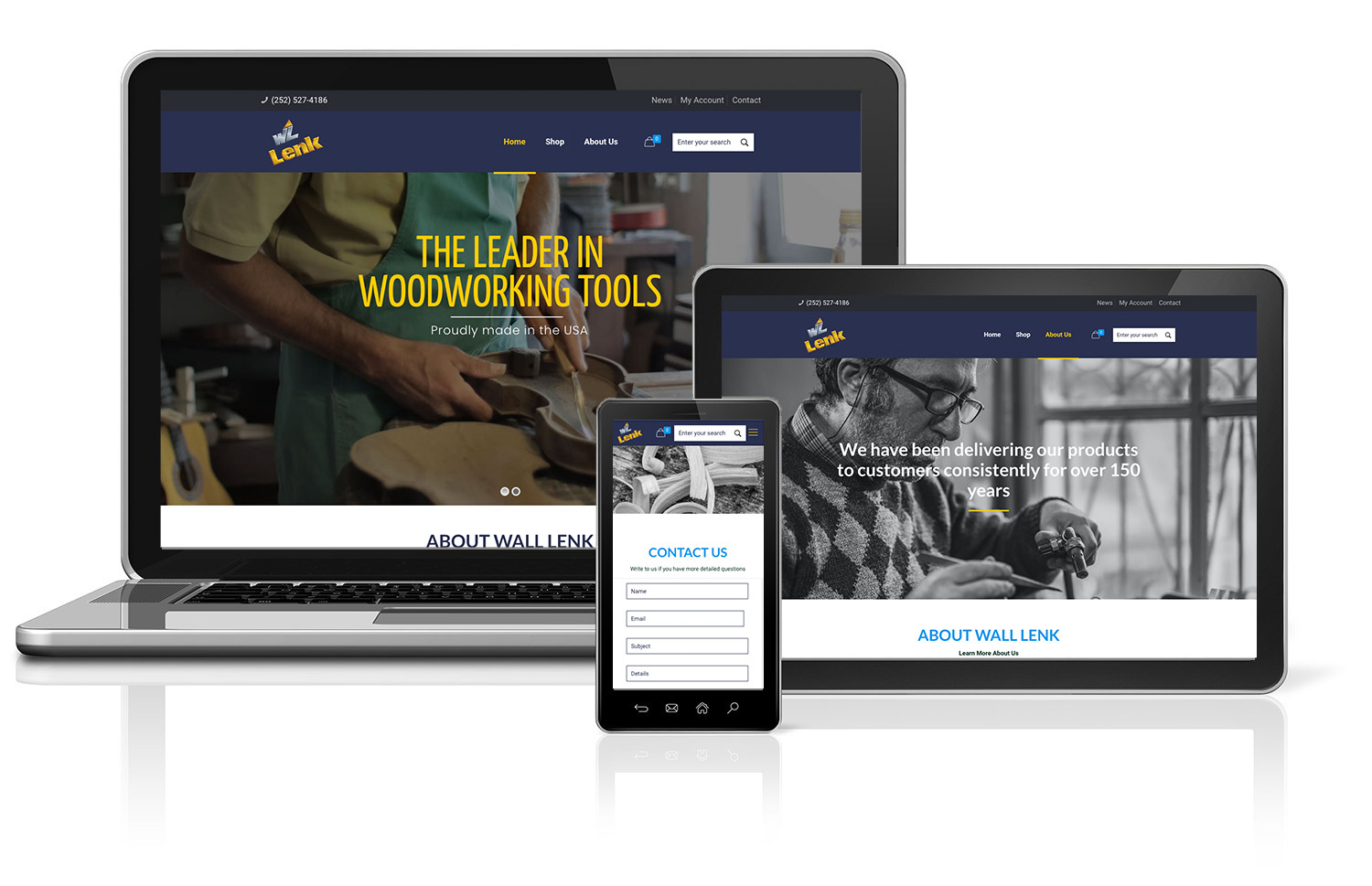 For over 150 years, Wall Lenk has consistently delivered products to their satisfied and loyal customers. Following his dreams, a young entrepreneurial immigrant from Ireland founded a manufacturing company in 1864 in Pittsburg, PA. Naming the business the P. Wall Manufacturing Company, Mr. Wall launched a distinguished and impressive career that lasted almost 57 years before turning control of the company over to a newer, younger group of owners in 1921.
Some of the first products manufactured by the company were metal tongs that were used on horse drawn street cars and in coal mines, in plumber's furnaces, oil cans, and blow torches.
They also manufactured much needed ice cans for the production and transportation of ice before the emergence of electric refrigeration.

The appearance and success of electricity made the production of electric soldering tools possible, allowing the company to establish the foundation for all future product lines. Beginning in the 1940's, a sequence of strategic company acquisitions allowed Wall Lenk Corporation to expand and diversify their product lines. All administrative and manufacturing operations were relocated from Pennsylvania to Kinston, NC in 1966, where it is still acknowledged as an esteemed leader in the multitude of markets it serves today.
Charlotte Web Design Services

Animink has had the privilege of working with the Wall Lenk Corporation for well over a decade. As technologies advanced and the world moved more towards online sales, Animink was first approached by the company with a need for a proprietary solution to provide their products online to retailers.
In 2020, we were tasked with building a second website for the company as the old site was dated and needed a visual and functional upgrade. A simple Google search finds Wall Lenk products listed by retailers and distributors across the internet. The new site allows consumers to purchase online as well.

The newly designed eCommerce site highlights products proudly manufactured in the USA by category, featured products or latest product offerings. A search window provides an easy way for distributors and consumers alike to quickly find the exact product they are looking for. Hooering the mouse over an item within a category gives consumers the option to add to cart immediately, or follow the product link for more information. When selecting a specific product, users are provided with a detailed description of the item on the product page.

Users also have the option of creating an account on the site where they can view recent orders, manage shipping and billing addresses, and edit password and account details easily from their account dashboard. Once items are in the cart and ready to be purchased, checkout is secure and simple.

The new website design provides a streamlined and easily navigated means for distributors and consumers to purchase any of the outstanding products offered by Wall Lenk.
A Web Development Company and So Much More!

The ever expanding importance of the internet has pushed both global and regional economy sale channels to online stores. We understand the needs of various industries including retail, B2B, manufacturing and more, and use this knowledge effectively in our custom ecommerce solutions. Our years of experience in designing custom software gives us the capabilities to control various aspects related to your ecommerce business, empowering you to reach your global audience. We are committed to offering end-to-end ecommerce solutions that integrate with your business seamlessly. Contact us today to learn more!