How To Leverage Social Media To Scale Your Business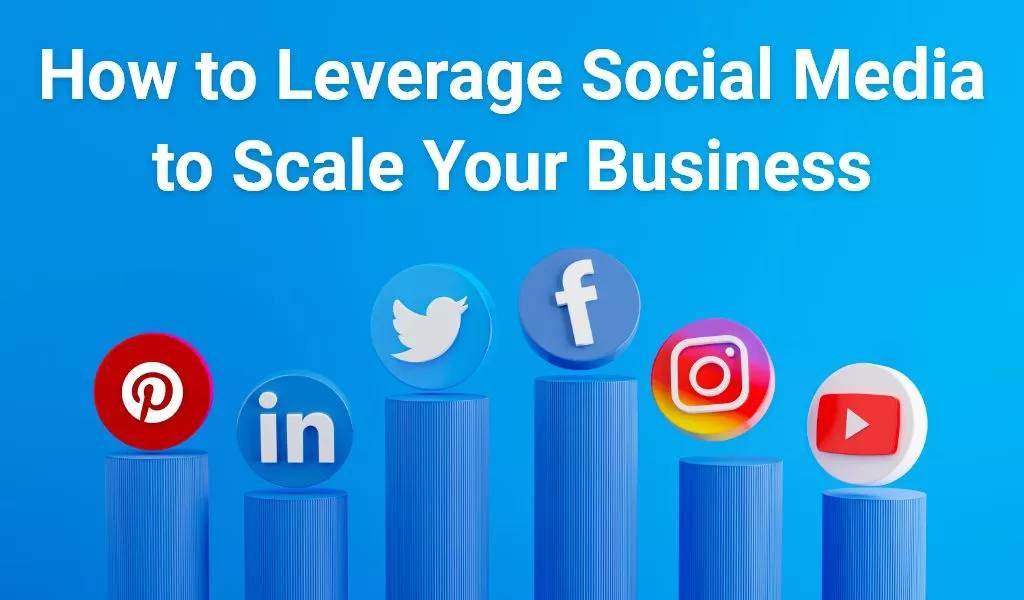 The days when Social Media accounts for business were simply an option are long gone. In today's modern world, a majority of the population is connected to the internet at any given time. More than 2/3rds of these people will use their mobile devices and computers to research a business before deciding to purchase their products or use their services. The first place these potential customers look? Social Media.

Social media has become one of the most essential business tools for reaching your target audience, driving sales, and establishing brand identity. If you are not using the power of social media within your digital marketing campaign, you are missing out on an effective, inexpensive, and fast way to reach half the world's population.
Why is Social Media so important for your business?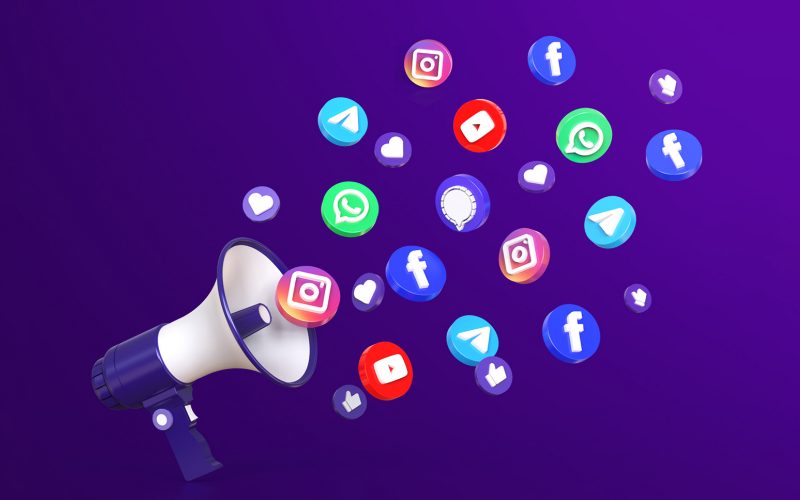 If you don't reach your target audience you business can suffer – or worse, fail. Social Media is the perfect way to reach the consumers who will buy from you or utilize your services. It allows you to establish credibility, build brand awareness, and generate leads and sales. An experienced and reputable social media optimization company can help you reap the benefits Social Media can provide to your business. We'll take a look at some of these benefits below.
Benefits of Social Media for you digital marketing campaign
Increase brand awareness.
More than half of the world's population is currently active on Social Media platforms like Twitter, Facebook, Instagram, Pinterest, and YouTube making these platforms the perfect space to reach potential customers.
You may think that consumers only connect with brands they already know, but a whopping 83% of Instagram users say they found new products using the platform.
Give a human face to your brand.



One of the greatest benefits Social Media offers to your business is allowing consumers to make a human connection with your brand. When you introduce the people who make up your company to your followers and highlight how existing customers are benefiting from your products or services, the authenticity builds trust in your brand. This trust, in turn, drives new business and builds marketing receptiveness.
Social Media keeps you at the forefront of the consumers' minds.
Social Media offers you the chance to connect with your followers every time they log in. By creating posts that are informative and entertaining, your followers will be happy to see your content, keeping your business at the forefront of their minds whenever they are looking to make a purchase.
According to a Pew Research Center study conducted in 2021, seventy percent of social media users log into their accounts at least once per day, with 49% admitting to logging in multiple times a day.
Increase traffic to your website.
When you share informative content or new blogs from your website on your social channels you gain a great opportunity to see increased website traffic as soon as you make a post. Creative ads and informative social media posts are invaluable tools for driving traffic to your site.
Lead generation has become such a major benefit of Social Media for businesses that many social networks offer advertising formats designed specifically to generate leads. It's an easy, low-commitment means of letting potential customers express an interest in your products and brand.
Also known as "social selling", social media accounts for businesses have become a critical part of the process through which a potential consumer becomes a paying customer. Social networks will continue to be a major source for product searches and eCommerce sales as the number of people who use these platforms continues to increase with no sign of slowing down. There is no better time than now to align your sales goals with social media marketing in charlotte NC.
Conclusion
SEO (search engine optimization) is still considered to be a huge part of a successful online strategy, but Social Media Optimization services (SMO) have emerged as another highly effective online business tactic to build brand awareness, generate traffic to your site, and in turn, increase sales. It can quickly become the most powerful tool in your digital marketing toolkit. There are millions of people ready and willing to buy your products or services, but they need to be presented with this information in a clear and professional way that works for your business. Animink, a professional and experienced social media optimization company, can help you reach your audience in the most effective way. Contact us today and let's get started on the path to Social Media domination!