HS Works Websites
Health & Sport Works is in the business of providing wellness programs to companies and their employees. These programs can take the form of education information, coaching, or on-site fitness facilities & certified trainers. With health problems on the rise, employee health is one of the biggest assets to any corporation. Companies with some form of wellness plan see a huge ROI in the form of lower absenteeism, lower employee turnover, and reduced health care costs, not to mention greater worker satisfaction.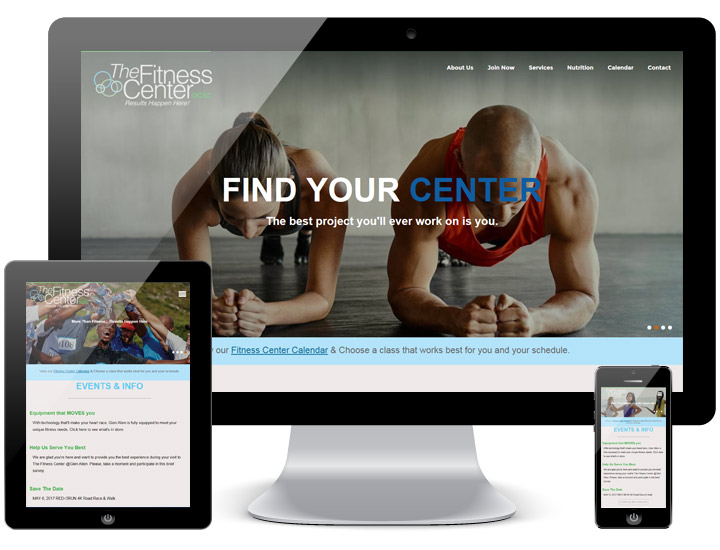 Charlotte Web Design – Design for multiple websites
Animink was tapped by Health & Sport Works to assist in the development of multiple websites for some of their clients, providing an online portal for information. The goal was to create a similar look for each site for ease of updating and consistency in brand. Our initial meeting presented the challenge of creating an administrative area for HS Works employees to update the website content for each respective site, as well as provide the means for flexibility in the updates that they made.
The site itself features a home page with prominent promotional hero graphics, latest news content, and general information to guide the user further into the site. Wellness center pricing, available services, a nutrition section with recipes, an event calendar and more are all featured on the site.
Website maintenance services – Administrative Solutions
Animink has worked directly with HS Works to not only provide ease of updates, but to also add enhanced features for additional site management via website maintenance services. We strive to accommodate any request, and work with our clients to provide a great front-facing website, and equally great back-end administrative area.
The result of our efforts has been the creation of highly functional websites for HS Works for each respective wellness center that provide pertinent and timely information for each respective location. Web hosting services were also provided to host each website as well.
If your next project requires website maintenance services, reach out to Animink, a social media optimization company, email marketing company, and provider of web hosting services. We can bring your project to life.