Nature's Bakery App For IOS
2-time NASCAR Sprint Cup Championship team Stewart-Haas Racing reached out to Animink to create an app in conjunction with their newest partner, Nature's Bakery, sponsor of Danica Patrick's #10 Chevrolet SS.
Designed strictly for iOS, the app runs at select tracks during race weekends, handled by 'runners' that mingle with the crowd and collect data via apple ipads.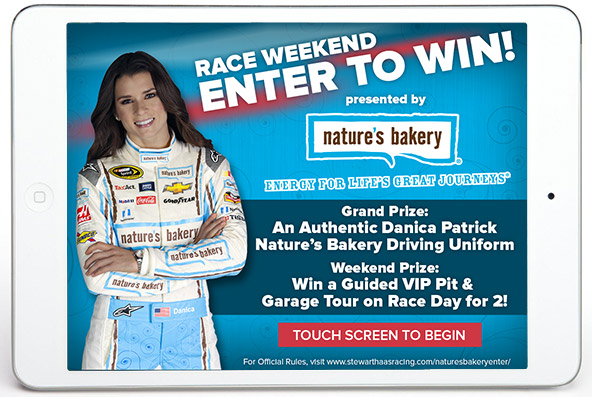 The app is designed to allow contestants to enter to win a weekend prize, as well as an end-of-year grand prize. It also includes a few brief yes/no questions for data acquisition.
The real beauty of the tablet app is that it was designed to operate completely offline without an internet connection, and then sync up later to a central database when a connection becomes available.