Repair Chimp – Website Development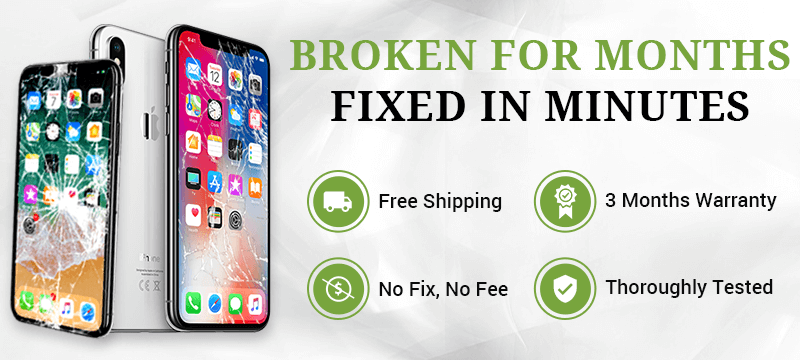 Repair Chimp is a leading iPhone and Samsung repair specialist having a smartphone repair center in the U.K. The company has revolutionized the online mobile repair industry in the U.K. and offers the best online repair services to its vast clientele spread across every corner of the country.
Need:
Repair Chimp required a partner to design and implement a polished eCommerce website that reflects the precision and quality of their mobile repair services. Repair Chimp needed a name and mark that would not only communicate its unique differentiators, but also drive digital marketing campaigns, traffic, and ultimately push their users to book their repair services.
Solution
Repair Chimp placed its complete trust in our creative direction, while simultaneously collaborating with our web designers and strategists. After hours of pouring over and poking holes in strategy, we finalized a blueprint to implement an eCommerce store for Repair Chimp. Here are some of the features we added to the website:
Responsive web design to provide an optimal viewing experience across a wide range of devices
Devised an online marketing strategy to drive engagement and lead generation
Built new landing pages, strategize website content and performed a detailed checklist of SEO tasks
Created a highly usable, searchable and browseable search solution to enable customers to browse and book phone repair based on their smartphone brand, model, and repair service
Designed a brand new blog to amplify their content and engage their audience
Implement a fully responsive solution backed by WordPress CMS
Intuitive site architecture and navigation to enable easier browsing and a more frictionless experience
A smart form to help customers book their repair service in minutes.
Bringing it all together
The new Repair Chimp website is highly searchable, intuitive, and responsive. The website is as simple to manage on the backend as it is for customers to shop on the front. It's clean, the modern design evokes trust and professionalism that customers expect from Repair Chimp.
Here are some results Repair Chimp achieved after successfully launching the new website:
A rise in the growth of customers who were able to book their services efficiently
Increased user engagement through enhanced searchability, usability, and functionality
A steep increase in crucial metrics such as sales, revenue, and conversions
Increase in transactions from users on smartphones and tablets
Animink's Web Development abilities coupled with Online Marketing,
SEO
, Conversion Optimization, and Analytics expertise, allows us to offer a solution that not only looks beautiful but delivers measurable results. Contact our responsive web design company today!