7 Tricks to Reduce App Development Costs for Startups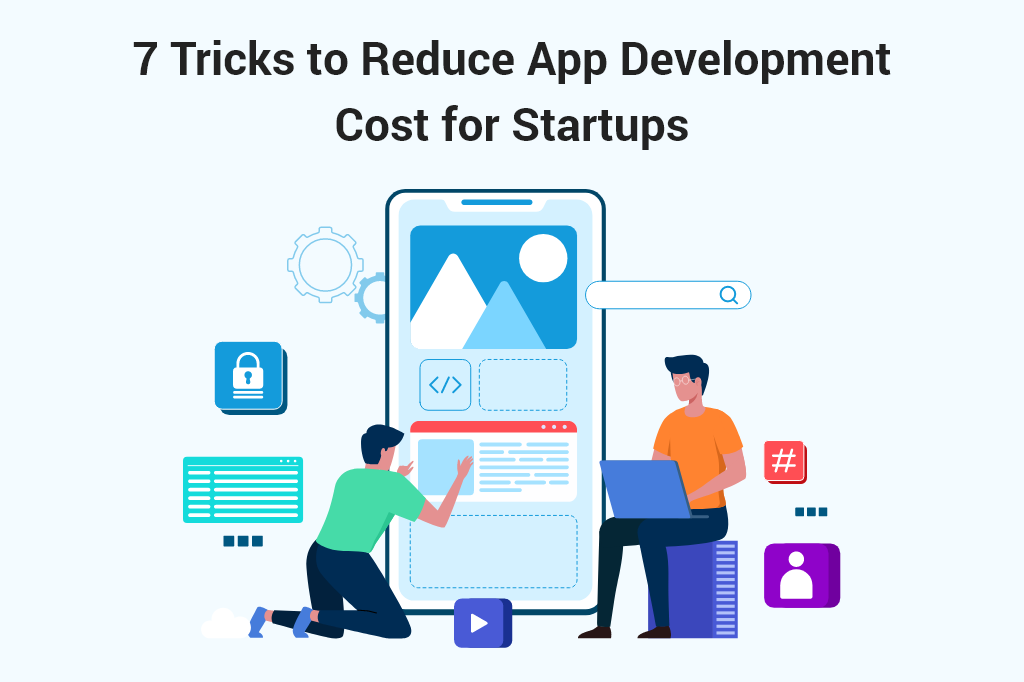 Mobile application development does not come cheap, and this may prevent startups from contacting a mobile app development team in Charlotte NC. Are you on a limited budget? Don't let that stop you. It's possible to find a web design and mobile app development company that can create a high-quality application at a reasonable price. There are also many ways to make Android or iOS app development more affordable. Here are some tips and tricks:

1. Use the right technology.
This means utilizing the best set of programming languages, digital tools, and frameworks to build the application. This has a huge impact on the average cost of custom
SaaS app development
as it can determine the workflow, complexity of maintenance, and most suitable development style. Make sure that the developer can use a full range of technologies with back-end and front-end components to save team resources and optimize the development process.

2. Rely on modern marketing methods.
Preliminary market research is important to make sure that there is demand for an app like yours. If you don't have the fund to hire professional researchers, you can do your own marketing homework to cut costs. Use online surveys and other digital tools to do this.It's also important to validate your idea and concept in advance. As a startup with a limited budget, taking any big risk and failing could put your business in jeopardy. You really need to check if your idea is viable before you look for Android or iOS app development in Charlotte.Validate your idea by analyzing your target audience, competitors, and market as thoroughly as possible. Apply the PEST analysis to analyze the market, do a SWOT analysis for an unbiased view of your app, organize focus groups to gather opinions from target users, and use the Five Forces model to determine your competitors' potential.

3. Choose the right contract.
Outsourcing to a mobile app development team in Charlotte NC means signing a contract. There are usually three types of contracts used in Android and iOS app development:
• Fixed price – This means you will pay a fixed price to the developer. It is often suitable for small and medium-sized projects, which will be made using the Waterfall methodology.
• Dedicated teams – Do you have a large-scale app development project? Then it makes sense to hire a dedicated mobile app development company that can develop your app using Agile methodology. This is a more expensive arrangement, but it ensures flexibility at every development stage.
• Time and materials contract – This contract doesn't set a fixed price; instead, you will pay for the actual work that is done. It may be ideal when the developer is unable to come up with an accurate estimate because of the specifics of the project.

4. Create a budget to succeed.
Be clear about your budgetary limitations when you sit down for a consultation with the
mobile app development
team. They should be able to make an accurate estimate that includes all possible options to make sure that there are no surprises later on.

5. Use third-party APIs when possible.
There are many APIs that are available for free or at a reasonable cost. A
mobile app
development team in Charlotte NC may use them to save you time and money when developing certain aspects of the app.

6. Go for cross-platform development or PWA when possible
Is your target audience using both iOS and Android devices? Cross-platform application development may be best. Developers can apply a range of technologies to build your cross-platform app while ensuring seamless user experiences on both platforms.

7. Outsource all your app development requirements.
Choose a mobile app development company that has extensive experience in making successful applications for other clients in your industry. If you are looking for a reliable and seasoned mobile app development team in Charlotte NC, get in touch with Animink. They have a proven track record of building apps in house, from the ground up. This way, they can assure that you are getting an app that is based on your unique ideas and requirements.
Animink provides custom SaaS app development and iOS and Android app development in Charlotte. They can also develop your app to run on both platforms to expand your reach to more audiences.
Do you have questions about mobile application development? Reach out to our team to discuss costs to develop and maintain the app you have in mind. The actual costs will depend on the kind of application you need, its functions, and which platforms it will run in. Talk to us today—we will be more than happy to find ways to reduce your costs without compromising quality.