All You Need to Know About Cloud Computing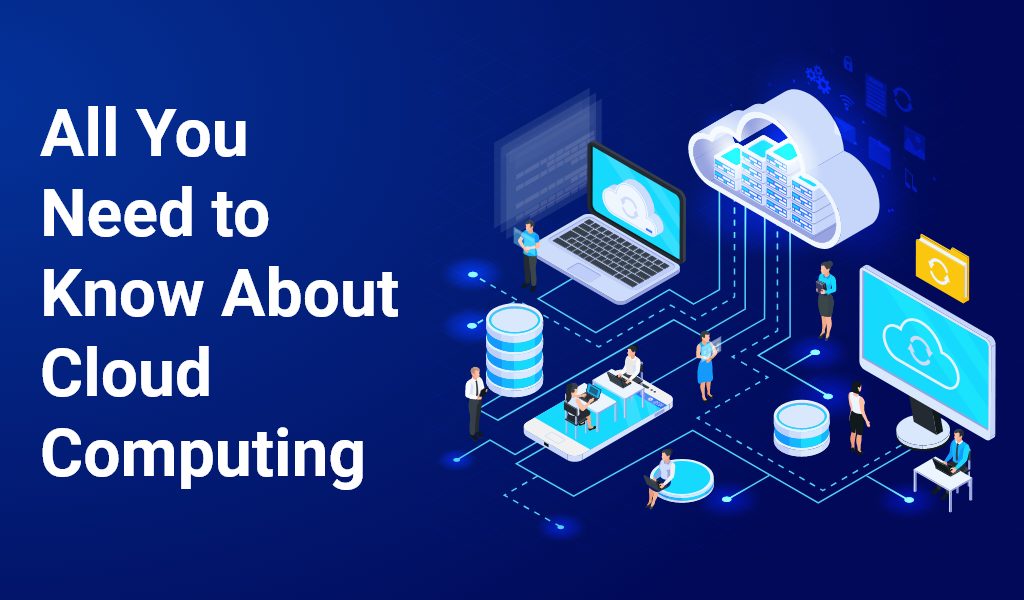 Although the term "cloud computing" is still a bit vague, it is no longer a complete mystery. Today, you hear this term used in almost every aspect of modern technology, and it is a driving force behind digital transformation in the world of business. Even though the implications of the shift to cloud computing are not yet fully understood by the masses, most understand that the cloud has become a part of our everyday lives.

Cloud Computing, or Cloud Technology, has been around for several years, and has remained a buzzword among businesses and IT professionals. Since its introduction, Cloud Computing has expanded into a vast array of industries, overcoming skepticism to prove its capabilities to support and lead them to success.
What is Cloud Computing and How Does it Work?

Lack of understanding about what cloud infrastructure is and the benefits it offers to businesses means this essential technology is being taken for granted. To better appreciate the cloud, one must first gain a better comprehension of what the cloud is and how it works.
Simply put, Cloud Computing is the capability to provide computing services over the Internet, or "the Cloud." It is a general term for delivery of hosted services over the Internet. Cloud services include databases, servers, networks, software and analytics, and so much more. Cloud Computing allows users to conduct business operations virtually, as opposed to the outdated way of processing data onsite or in-house. Google Drive, Dropbox, Office 365, Gmail, and Azure are just a few examples of cloud computing services.
Cloud Computing services fall under three categories: Software as a Service (SaaS), Platform as a Service (PaaS) and Infrastructure as a Service (IaaS).
Software as a Service (SaaS): SaaS allows businesses to access application software and databases without worrying about the maintenance or management of the infrastructure. A third party is responsible for hardware installation, distribution, management, and maintenance, as well as software, licensing and support, and making the application software and databases available over the Internet for the end-users.
  Platform as a Service (PaaS):
With PaaS, application developers can run their software solutions on a cloud platform with minimal costs and no burden of managing the underlying system. Businesses have control over the deployed applications and can configure the settings for the application-hosting environment, but not the network, servers, operating systems, or storage settings.
Infrastructure as a Service (IaaS):  

IaaS provides businesses with the highest level of flexibility with the delivery of computer infrastructure on an outsourced basis to support business operations. IaaS providers offer clients basic, virtualised IT features (hardware, network components, servers, storage, data center, and so on). The service providers are also in charge of the housing, operation, and maintenance of these features for the clients.
Migration to the Cloud

Through Office 365 migration, businesses gain a strategic step in rebuilding a more modern and efficient infrastructure that puts them ahead of their competition. Transitioning to the cloud is as much about financial benefit as it is about new technology. With cloud computing, businesses avoid expensive upfront capital expenditures that include investments in hardware and licensing fees that are required to operate on-premise software. Cloud based systems, like Office 365, take less time to deploy and require less customization.
There is no doubt that companies leveraging the cloud are growing faster than their competitors. The thought of migrating from your current platform to a new one can be overwhelming, regardless of the size of your business or how long you've been in operation. Migration affects everyone within the organization, making cloud migration one of the biggest pain points when making the switch.
The Office 365 Migration Services and Google Workspace Managed IT Services Team at Animink can help your business make the transition to a modern, agile, and digitally connected workplace by moving to the powerful cloud-based platform offered by Office 365 and Google Workspace. Whether you're just migrating to the cloud or need help protecting all the data in it, we can help. We achieve this through effective planning of pre-migration assessments, deployment activities, drive user adoption, and post-migration support services. Animink helps your organization deliver the right technology at the right time to ensure a smooth navigational path to digital transformation. Contact us today to learn more.