Can Custom Web Development Perform Better than Website Builder?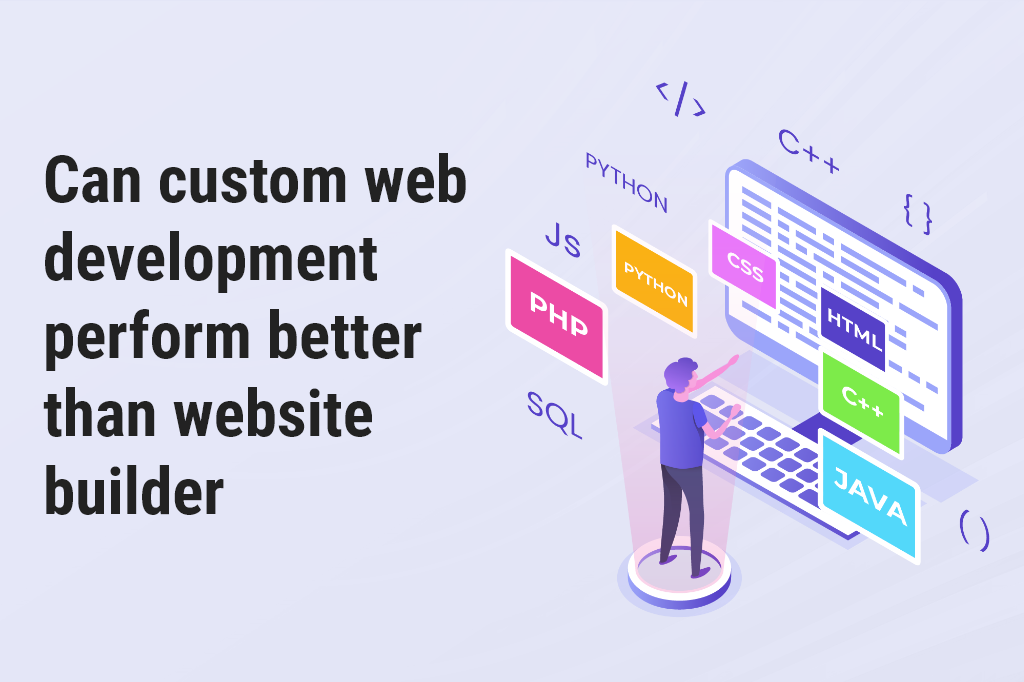 Having a solid online presence can drive your profitability to new heights. Consumers are online 24/7 these days, so it makes sense to be where they are. 

Despite the obvious advantages of having an online presence, many business owners still do not put a lot of effort into building theirs. They don't realize that the majority of modern customers either prefer to buy online or at least look at a company's online reviews before they make an in-store purchase. 

Here's a new reality: The world is increasingly becoming reliant on technology and on the web for everything they need. The business you have now—no matter the success you've been enjoying without the help of a website—could very easily lose its relevance if you don't upgrade and allow it to flourish online. Charlotte web design companies can help you cope with the changing business landscape and take advantage of the revenue-generating benefits of building a strong web presence.

Should you build a custom site or just use a website builder? 

There are two ways to create a website for your business. You can turn to website builder applications that allow you to create a template-based site, which can be up and running within mere minutes, or you can turn to a custom Charlotte web design service to build your site from scratch. 

Website builder applications have gained prominence for their ease of use and their intuitive nature, allowing users to get their website up and running quickly without needing any technical coding knowledge. They are also quite affordable. It's obvious why so many startups are attracted to the promise of such website building applications. 

However, if you're serious about ranking well on Google and other search engines, a generic website template probably isn't the best choice. Their one-size-fits-all approach to website development takes away much of the flexibility that custom-designed websites enjoy. For example, they don't allow you to adjust HTML.
The 'What You See Is What You Get' nature of website builders may be useful for speeding up and simplifying website building, allowing you to add pre-written codes with ease and enabling you to create entire sections, media, and widgets with a single click. Everything you want to see on your site, you can make happen within seconds. It's also easy to slap on themes, try out different layouts, and move features and elements around to get the look that you want.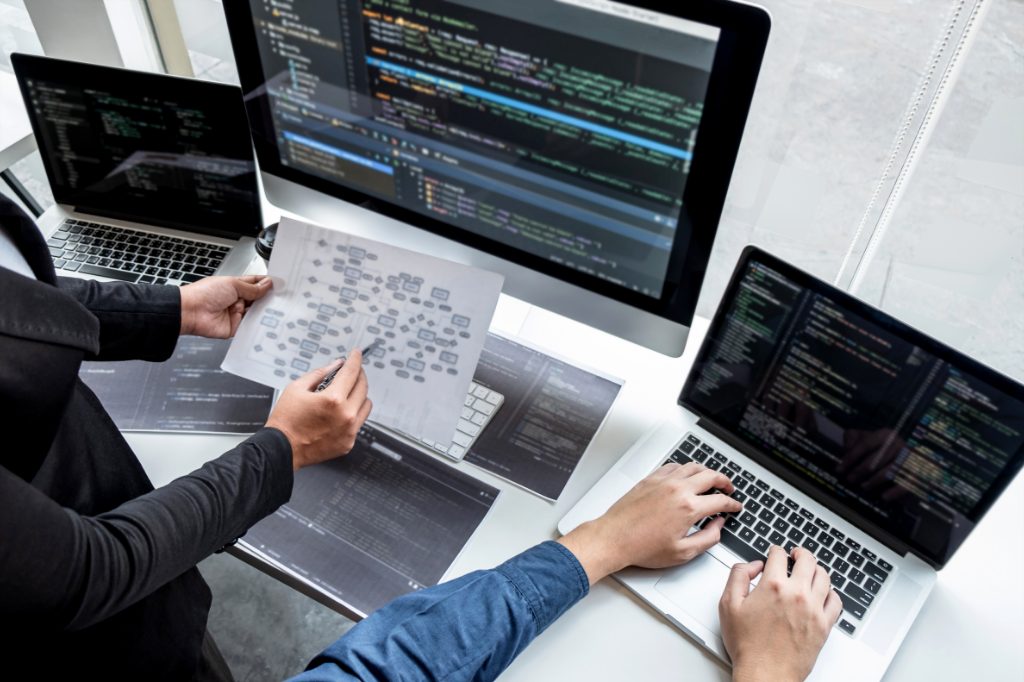 However, with every feature that you insert, you also pile on lines of code that add to your site's loading time. The worst part is that you cannot tweak the code to eliminate unused parts, so these unwanted codes will remain a part of your page even when you turn the features off. 

Whereas website builders limit your website development to pre-designed themes and web page formats, custom web development enables you to create a website that is unique and specific to what you want to achieve online. They are the best choice if you intend to do some serious search engine optimization later on.

In a world where web presence is increasingly becoming a necessary part of owning a business, having a website custom designed is crucial.

A custom website bears your business' unique identity and upholds your branding. It allows you to add or remove features without the unnecessary codes. The result is a unique, user-friendly design and web pages that load seamlessly. 


Custom developed websites are a result of expert development that takes into account search engine optimization. Your custom web design will not only be aesthetically consistent with your branding—it will also rank high in search results, thanks to SEO sensitivities, increased usability, and optimized design that meets the needs of its end users.

You know what they say: When people enjoy their experience with your website, they are more likely to come back. There isn't a better way to cultivate better customer relationships online than building a well-designed website that encourages deep engagement. 
Are you interested in building a website that is scalable, fully brandable, and SEO-ready?
Animink
is a leading Charlotte web design company that specializes in custom
web design
for businesses of all sizes. You can expect nothing less than a website that is functional, professional, brand-centric, responsive, and user-friendly.