Ecommerce Marketing: 8 Strategies to Drive Sales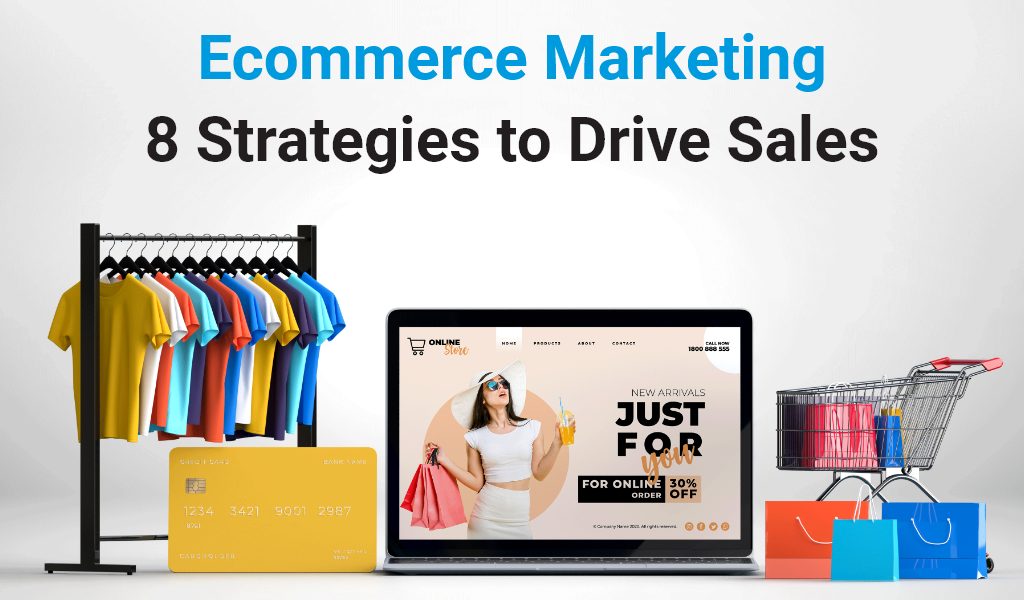 If you are the owner of an eCommerce based business, you have two main goals – boosting online traffic and increasing conversions. Unfortunately, when you need to build a good online marketing strategy, knowing where to begin can become quite overwhelming.
If you take a minute to do a quick Google search for online marketing tactics, you'll instantly get millions of results. Trying to sift through all of these results to find the tactics that will best benefit your business can become extremely time consuming. Fortunately, we've done the work for you! Below we've identified the top 10 eCommerce marketing strategies that are the most effective to grow your customer base, drive sales, and promote your eCommerce website.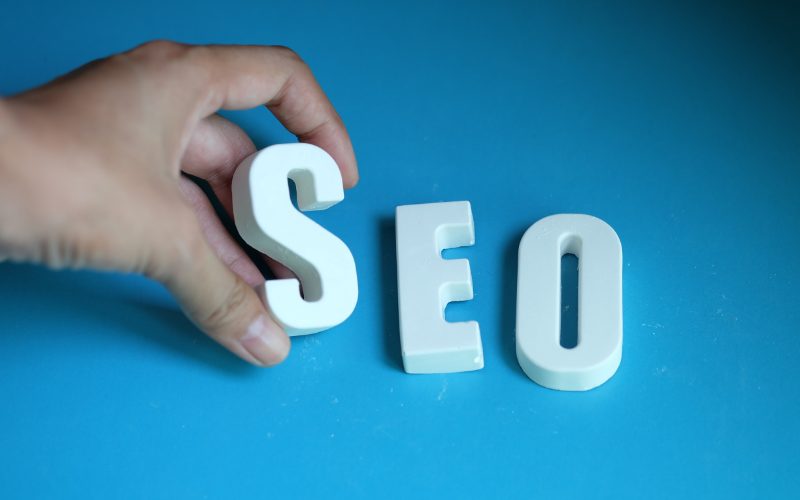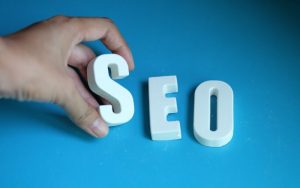 SEO refers to Search Engine Optimization and is the #1 way to get your online store among the top 10 search results returned by search engines like Google, Bing, and Yahoo. When you have a strong SEO strategy in place, you greatly improve the chance your business will show up on the first page of search results as opposed to a weak SEO strategy that results in your website becoming buried under thousands of pages of search results.
By including relevant keywords in your product descriptions, page URLs and blog posts, creating a good user experience through your eCommerce website development structure, and building backlinks from other reputable websites you are much more likely to show up in popular searches related to your products or services.
Create an influencer marketing campaign.
Online influencers are like the internet's version of celebrities. One of the smartest ways to increase and grow your eCommerce business is by utilizing the power of influencer marketing.


These influencers act as an ambassador for your brand helping you to reach a greater audience, build brand awareness, and generate better sales. In return for promoting your brand, you can reward these ambassadors with free products, cash, or big discounts on items you sell.
Run a pay per click campaign.
A PPC, or pay-per-click campaign, is the top model for businesses both large and small when it comes to online advertising. It's easy to scale, is backed by data, and offers the opportunity for a good return on investment. These PPC ads target online ad space on websites, social media platforms, and search engines. They work especially well for eCommerce websites because they target consumers who are ready to buy, leading to stronger sales than just using organic marketing.
Upsell your products.
Chances are you've heard the phrase "would you like to super-size your order?" This is a perfect example of upselling, a well-established method of selling a product that is of higher quality or value than the one
the customer had originally considered. In the eCommerce business world, upselling can be more effective than gaining a new customer.  Buyers may often nor realize there is a premium product available, or they need to see that an
Reduce the number of abandoned shopping carts.
If you are in the middle of a physical shopping trip, abandoning your cart in the middle of the store can be a bit embarrassing. The exact opposite is true, however, for online shopping. You simply put down your phone and walk away.


The harsh truth is that you lose money every single time a customer abandons their care before finalizing their purchase. Online cart abandonment is an occurrence that has been well studied. It is estimated that about 70% of consumers will abandon their cart prior to checkout.  It is well worth the time, cost, and effort to address as many of these abandonment issues as possible. Try reminders to complete a purchase, or offer a discount or free0  shipping. An email recovery marketing campaign can remind or encourage shoppers to return to their cart to complete their purchase.
Make it simple for consumers to get what they want.
If your eCommerce website is designed poorly, your potential customers will leave before they even look at your products. You can avoid this by hiring an eCommerce website development and social media optimization company with the experience needed to create a website that is user friendly and provides a good user experience for your customers. A professional website builds trust with customers, as opposed to a website that is cluttered, hard to navigate, slow to load, or full of irrelevant and low quality images and content.
Create a content marketing campaign.
Ecommerce websites that consistently create good quality content typically rank higher in search engine results. Whether you  write the content yourself, have a writer on staff,  or hire a professional content writer it's a great idea to regularly create and post  blogs related to your business on your website. Doing so not only keeps you connected to your customers, it keeps your customers connected to your eCommerce store.
Any content that you create for your eCommerce website will improve your SEO efforts, grow your presence online, build your audience, and give you the opportunity to generate backlinks to your site. Just make sure the content you provide is informative,  well written, and of good quality.
Optimize your website for mobile use.
You'd be hard pressed these days to find anyone who doesn't use a mobile device. A good majority of them also use their mobile device to shop online and prefer shopping this way over using a PC or laptop to make purchases. Don't assume that just because your website is responsive and well designed that it will appear this way instantly for mobile users. It's vital that you ensure your eCommerce website is designed with mobile users in mind as well.
A professional eCommerce website development company has the experience to work with your requirements to ensure your website is user friendly for everyone, on every device.


Conclusion
An eCommerce website is no longer the way of the future. It is what is needed in today's digital world to ensure your business succeeds. The Internet has pushed both global and regional economy sale channels to online stores. With our vast experience in custom software, our team creates customized e-commerce software to promote your brand effectively while increasing online sales, bringing you more business. We understand the needs of various industries including retail, B2B, manufacturing and more, and use this knowledge effectively in our custom eCommerce solutions. Visit the Animink website today to learn more.